TOKYO, Japan, October 7, 2023.- One day before the end of the FIVB Road to Paris Volleyball Qualifiers Pool B tournament in Tokyo, United States qualified for next year's Olympic Games. USA will compete in the men's volleyball Olympic tournament for the 13th time in history.
On Saturday, United States delivered their sixth straight victory in the pool, a shutout of Serbia, to become the first team to secure a spot at Paris 2024, along with hosts France. So far in the history of the Olympic Games, the Americans have earned three gold and two bronze medals.
Follow the tournament at Volleyball Olympic Qualifying Tournament
Hammering out Saturday's 3-0 (25-18, 25-18, 25-17) win over Serbia, United States, now on a 6-0 win-loss record and 18 points, made sure they will finish among the top two teams in the pool at the end of Sunday's last competition day in the Japanese capital when they face Japan who also claimed a ticket to Paris beating Slovenia 3-0 (25-21, 25-22, 25-18).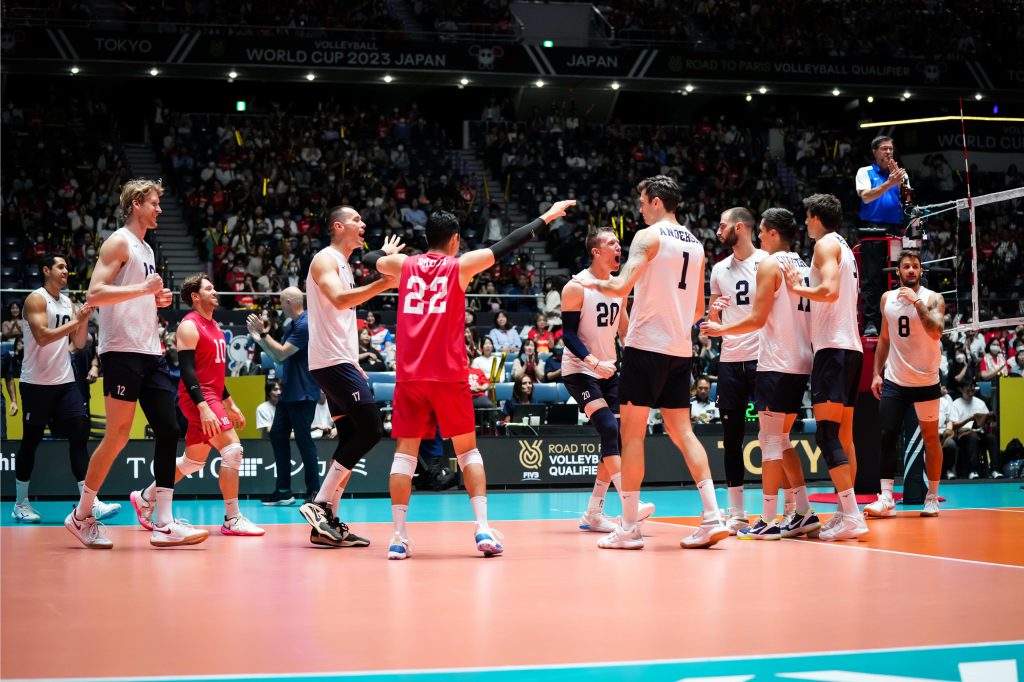 The match was a one-sided affair, in which the Serbians managed to take short-lived leads only early into each of the first two sets. The Americans clearly outplayed the opponents in all scoring elements, most notably in serving, with 12 aces against two. Middle blocker Maxwell Holt produced four of those aces and raised two kill blocks towards a match-high 13 points. The other middle, Jeffrey Jendryk, and opposite Matthew Anderson added 11 points, including two aces, each, while outside hitter Aaron Russell scored 10 times. His counterpart Miran Kujundzic and opposite Aleksandar Atanasijevic led Serbia with 12 and 11 points, respectively.
"I feel really good about this victory. I think one of the hardest parts about this job are the intensity and focus on getting qualified for the Olympic Games," USA's head coach John Speraw told Volleyball World. "So in the back of your mind there is always that quest to make sure you have that opportunity at the end. So for us, to get past that is exciting; it's a relief and I'm so happy and proud of the guys, because they've really had an outstanding tournament, steady the whole way through. It's a well deserved victory."