HAVANA, Cuba, June 8, 2023.- Defending champion United States beat Dominican Republic 3-1 (22-25, 25-19, 25-15, 25-10) and obtained a spot in Friday's semifinals at the U21 Men's Pan American Cup at Ciudad Deportiva Coliseum.
Defending champions will meet with Canada on Friday, winner of pool A qualifying directly into the semis.
Dominicans came out aggressive and jumped to an early lead in the first technical time 16-10, which Americans couldn't catch up.
However, the water calmed down and USA prevailed with their height and technical-tactical performance with difference in attack (47-34), block (10-3) and service (9-7).
Outside hitter Trenton Moser finished as the leading scorer with 22 points, while his teammates middle Owen Rose and outside hitter Alexander Rottman added 10 points each.
For the Dominicans, opposite Adrian Figueroa with 15 points and outside hitter Ronny Molina with 14 carried their team after a happy beginning but then giving up in the next three sets.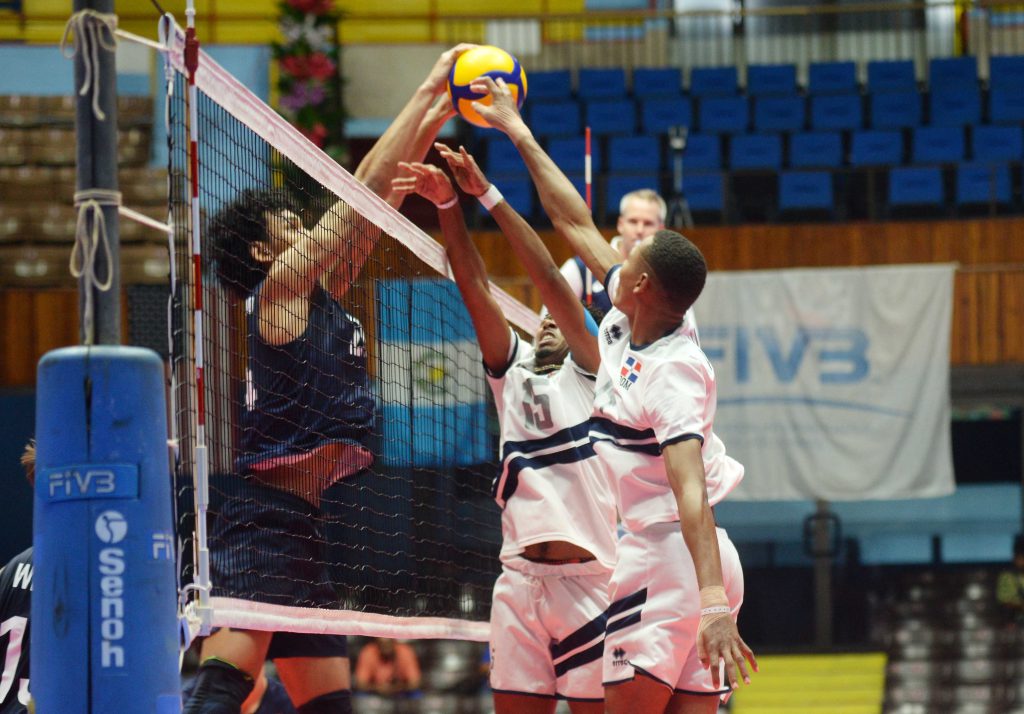 Veteran USA coach Andy Read valued that "Dominican Republic started better and played a good first set. We didn't, but in the end of that same beginning we recovered and in the next we managed to keep up and win the game. Tomorrow we must face Canada in the semifinals, I will simply do my job on the table and my players will do the rest".
Libero Ryan Merk spoke about the Dominican team "it was hard, they served well, mostly in the first set, the rest of the match we were better to finish with the win".
Dante Mañón, the opponents' coach, said "the team is made of young players with others with some experience, they can't keep the rhythm of play, sometimes they can't believe it, they play freely and fall in a hole, they get stuck and that's when the others score consecutive points. We don't have a setter that shows respect, I am the one who must call out the playa and that's fatal. We must fix this problem".
Captain Ronny Molina expressed that "despite losing I felt happy because the team began aggressive, I loved the first set, but as usual, we can't keep the same focus, we don't know how to keep up playing well and that is why we can't win. It's not lack of practice, we do it twice a day, sometimes three times a day, however when our opponents move away, we give up and that puts us out of system, it hurts us".