LA HABANA, Cuba, June 8, 2023.- Puerto Rico beat Nicaragua in straight sets 25-19, 25-15 and 25-21 to get into the semifinals of the U21 Men's Norceca Pan American Cup at Ciudad Deportiva Coliseum.
Puerto Rico was superior in every element of the game with a difference in attack 36-22, in block 10-7 and in service 13-3. The winners committed 33 unforced errors against 16 from their opponent.
Leading all scorers was Ramón Andrés Rosado with 12 tallies, escorted by teammates opposite Gregory Torres and outside hitter Axel Meléndez, both with 10, the only ones with double digits, and Nicaragua's top scorer was outside hitter Denis Espinoza who collected eight.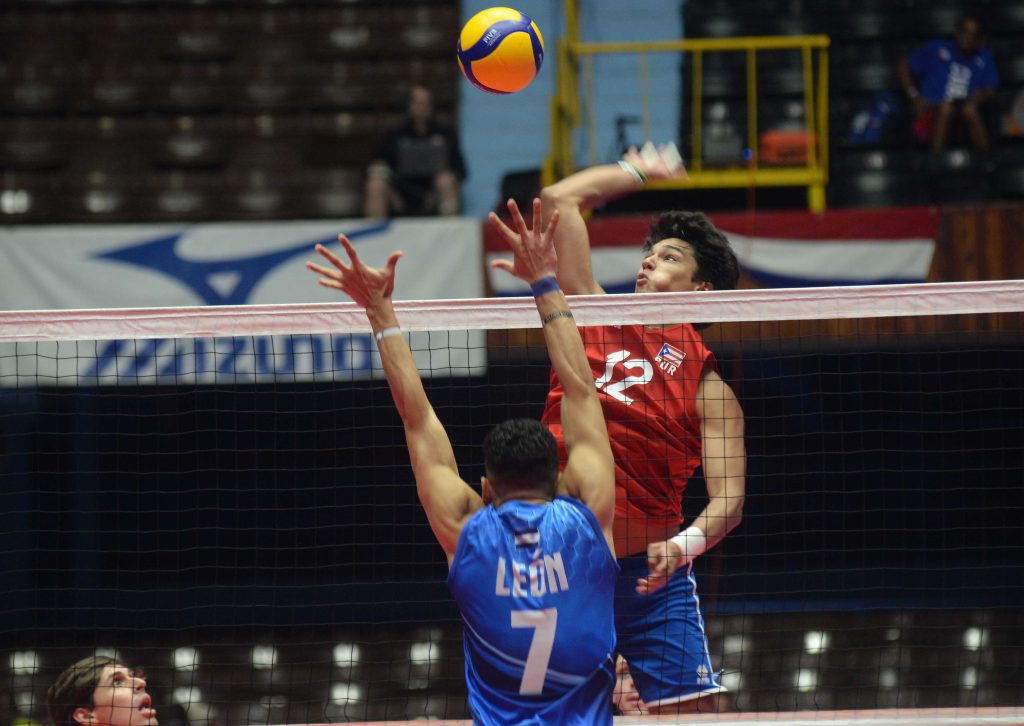 Carlos Rodríguez, coach of Puerto Rico thanked Nicaragua's players for the great game they offered. «It was a match with some anxiety, but we knew how to take it and get the victory, which moves us into the semifinal where our opponent is the home team, who has a great level of play. We will go into the next stage with respect for the others, I think these are the four teams that should be in the finals".
Puerto Rico's captain, Antonio Luis Feliciano expressed "Nicaraguans are Warriors, they play with heart, it took us some time to adjust in the first set, but we focused and won. The incorporation of the two middles since yesterday helped us a lot on the court, in addition to what it means emotionally to the team".
Outside hitter Dennis Espinosa recognized that "as every game we must work a lot, in the beginning we had good rhythm, but when they score us five or six points in a row, we lose concentration and we make mistakes that we shouldn't commit, because it's in basic things. Puerto Rico is a good team and it helped us because we learn from their players".
The Central American coach, Jorge Luis Mena said "we were aware it was a hard game, but we gave our all, we were low only in the second set. Tomorrow, we face another difficult match and we are going to prepare mentally after this loss because we want to battle for fifth place".