NOGALES, Mexico, May 27, 2023.- United States is headed to the gold medal match at the U21 Women's NORCECA Pan American Cup with a 3-0 (25-15, 25-13, 25-20) win over Cuba in semifinals on Friday in Nogales, Mexico.
United States (4-0) will battle for gold against the winner between Mexico and the Dominican Republic.
The U.S. was dynamic and dominant in aces 10-1. They also led 41-30 in kills and 7-6 in blocks. The Americans scored 17 points on Cuban errors while committing 11.
Outside hitter Chloe Chicoine led all scorers with 16 points on 14 kills and two aces. Middle blocker Gabrielle Essix added 8 points on a match-high of 5 blocks, two attacks and one ace. Opposite hitter Devin Kahahawai also scored 8 points on 7 kills and one block .
Middle blocker Yalain De La Peña scored 11 points on 10 kills and one ace for Cuba. Middle blocker Yensy Kindelan and outside hitter Claudia Tarin added 7 points each.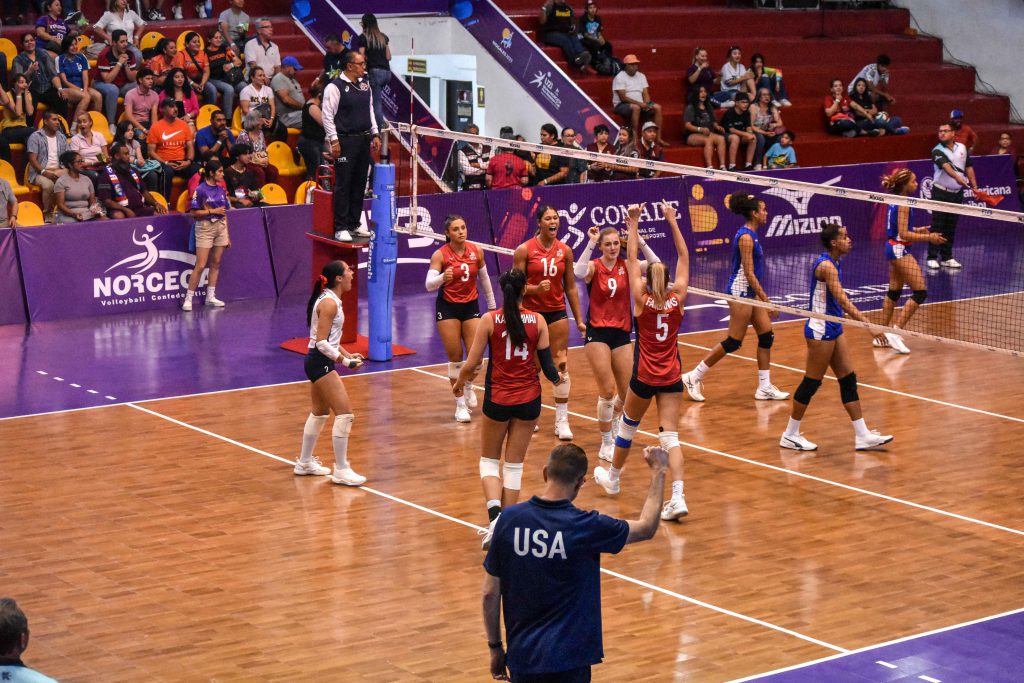 Chloe Chicoine, top scorer of United States: "We knew Cuba was a great team and we had to stay calm the entire time. The match got emotional especially at the end, they came back and had a great run, we stayed calm through it and played our game. In the gold medal match we're going to come out with a lot of fight, it's going to be great no matter who our opponent is".
Dan Fisher, coach of United States: "I think our zone four attackers had hit for a high percentage this tournament, they've been carrying a big load and Chloe is a big part of that. Cuba made a nice adjustment putting in number 6 (De La Peña) she affected the game and we just had to stay patient".
Wilfredo Robinson, coach of Cuba: "We faced the team with the highest level of play in the tournament, they have height and dominate both complexes, their serves are directed, and their blocks are hermetic as their defense. We couldn't work in the first two sets; we didn't take any advantage in counter attacking. In the third set we defended well and we were able to recover, the serves worked well too. Despite the loss we showed we can play, what's left is to continue working".