SAN JUAN, Argentina, August 3, 2023.- The United States started the FIVB Boys' U19 World Championship in San Juan, Argentina with a victory over Costa Rica, Puerto Rico and Mexico to Iran and Italy respectively.
United States defeated Costa Rica 3-0 (25-20, 25-16, 25-15) in Pool A, on the second day of the event. Costa Rica lost their first match to Argentina.
The U.S. recorded significant advantages in kills (39-28), blocks (12-5), and aces (6-0). Opposite Finn Kearney led the way with 14 points on 10 kills, two blocks, and two aces. Outside hitter Sterling Foley also reached double digits with 11 points on 10 kills and one block.
Iran beat Puerto Rico 3-0 (25-18, 25-15, 25-12) in Pool C. Puerto Rico stands 1-1, yesterday they earned a win to Nigeria who didn't show for the competition.
Iran led 37 to 21 in points from attacks and 10-2 in points from serves. Each team scored 8 points on blocks.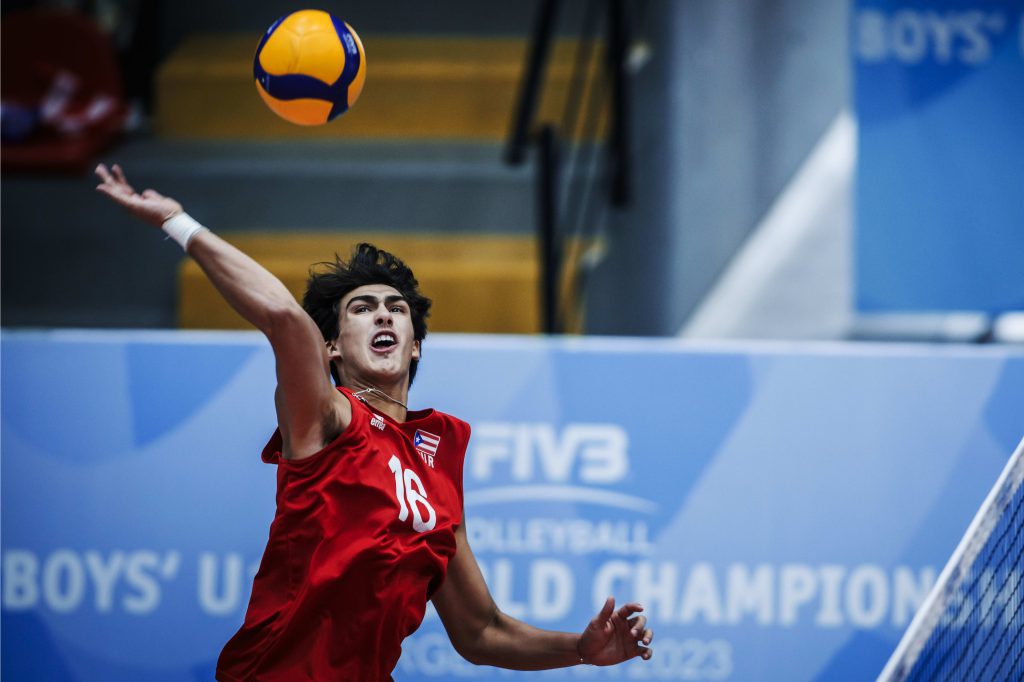 In Pool D, Italy prevailed 3-0 (25-20, 25-15, 25-21) over Mexico who fell to Brazil yesterday. Italy was dominant in kills (35-28), in blocks (7-3) and in serves (5-0).
2023 FIVB Volleyball Boys' U19 World Championship: full schedule and results
Twenty teams are competing in the championship.
On Friday, Puerto Rico plays against Korea, Mexico faces Chile, Costa Rica goes up against Serbia and the United States meets Egypt.