Quebec City, Canada, August 29, 2023: The 2023 NORCECA Senior Women's Volleyball Continental Championship in Quebec, Canada, began today at the PEPS' Amphithéatre Desjardins-Université Laval.
In the opening match, the U.S. team took an early lead over Costa Rica, showcasing their experience and skill, and didn't look back – quickly winning 3-0 (25-3, 25-13, 25-5)
USA opposite Jordan Thompson led scoring with 16 points. Dana Rettke contributed 13 points.
USA led in attack points (43-12), blocking (8-1) and service points (8-1). Nicole Mata led scoring for Costa Rica with 4 points.
Pool play continues through to August 31, followed by playoffs over the weekend.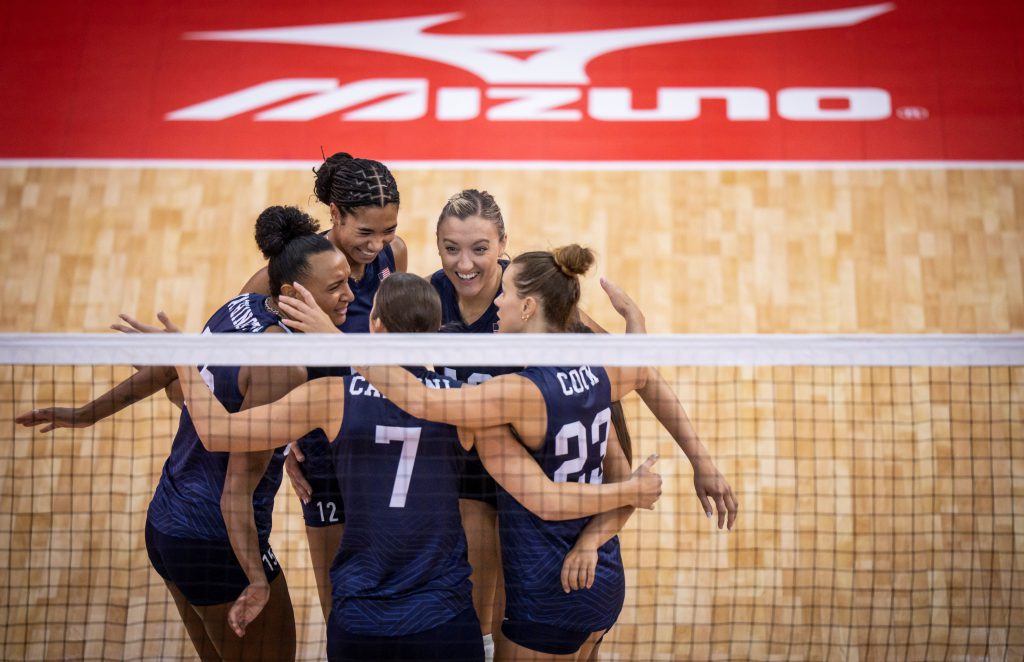 Karch Kiraly, head coach of USA: "I thought our team today did a really nice job of honoring our opponent by playing really hard against them; and honoring the game. We took care of the things that we could control – we've been working hard over the last few weeks on the speed of our offense and that really showed. So, some nice things coming out of today. "
Jose Miguel Brinceño, coach of Costa Rica: "It was a match that demanded a lot from us. We have a young team against a highly experienced American team, they are the Olympic champions. We had some flashes of good plays, but blocking was one of our weaknesses. Our serving was relatively good, but we were up against a strong team."