CHARLESTON, West Virginia, USA (Sept. 5, 2023) – The United States opened its campaign at the 2023 NORCECA Men's Senior Continental Championship with a 3-0 (25-14, 25-9, 25-10) pool play victory over Suriname on Tuesday at the Charleston Coliseum & Convention Center.
The U.S. led Suriname in attacks (45-19), blocks (4-0) and aces (7-0). The U.S. also scored 19 points on Suriname errors while giving up 14.
Four U.S. players scored in double figures led by opposite Jake Hanes who totaled 14 points on 13 attacks and one ace. U.S. middle blocker Jeff Jendryk added 11 points on eight kills and a match-high three blocks.
Outside hitter Garrett Muagututia scored 11 points and outside Thomas Jaeschke had 10.
Suriname outside hitter Keven Sporkslede led his team with seven points on seven attacks.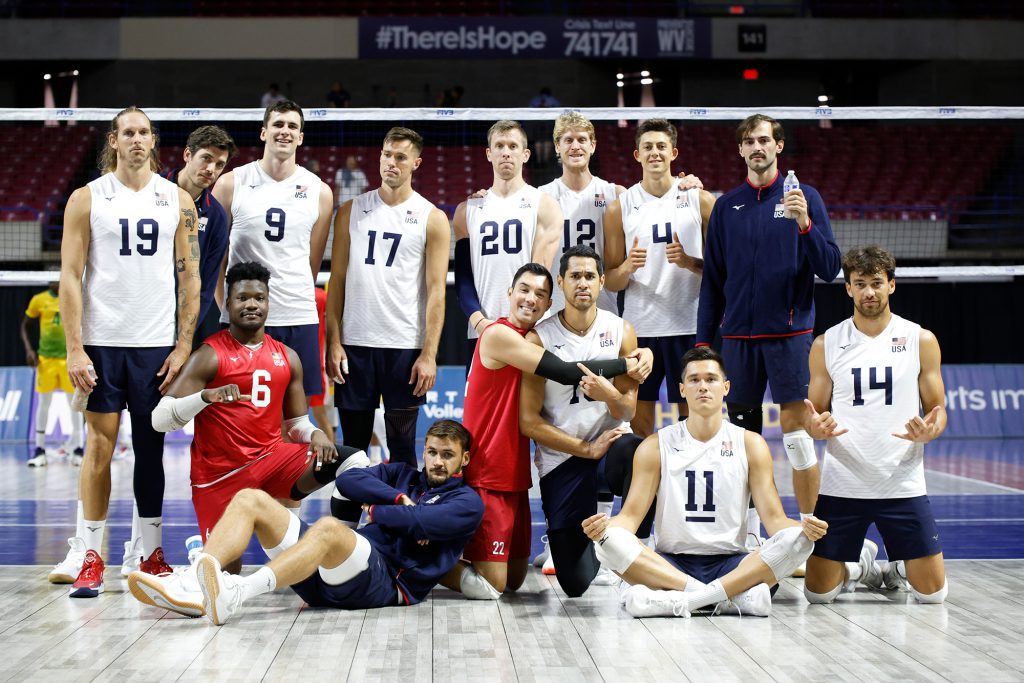 USA Head Coach John Speraw: "It was nice to start this NORCECA tournament with a great win. I thought it was great experience for (setter) Micah Ma'a and Jake Hanes and (libero) Tim McIntosh playing his first match (for the senior U.S. Men's Team). It was an exciting moment for them. We've been working on a lot of aspects of our game over the past month… It was a good opportunity for us to get out there and get a feel for the gym. Now we will look forward to playing Puerto Rico tomorrow."
USA opposite Jake Hanes: "It's always fun, especially at home with a U.S. crowd. You only get a couple opportunities like this every few years, so you have to take advantage of it."
Suriname Head Coach Carlos Orta Fellove: "The first set, I was happy because we scored at least 14 points for the first time in my life against the USA. They played well. I think they learned a lot today. The American team is very good… I am happy with the way my players played, but the more important thing is that they learned."