CHARLESTON, W.Va. (Sept. 6, 2023) – Cuba improved to 2-0 at the NORCECA Men's Senior Continental Championship with a 3-0 (25-11, 25-19, 25-23) sweep of Suriname on Wednesday at the Charleston Coliseum and Convention Center.
Cuba hopes to sweep the pool by beating the United States in the teams' final pool play match on Thursday.
Cuba led Suriname in attacks (45-29), blocks (7-3) and aces (7-1). Suriname scored 20 points on Cuba's errors and gave up 14.
Cuba outside hitters Osniel Mergarejo and Jose Miguel Gutierrez Suarez each finished with 14 points. Mergarejo scored on a match-high 12 attacks, one block and one ace. Suarez scored on eight attacks, two blocks and a match-high four aces.
Suriname opposite Zefanio Brienburg led his team with 11 points on 10 spikes and one block.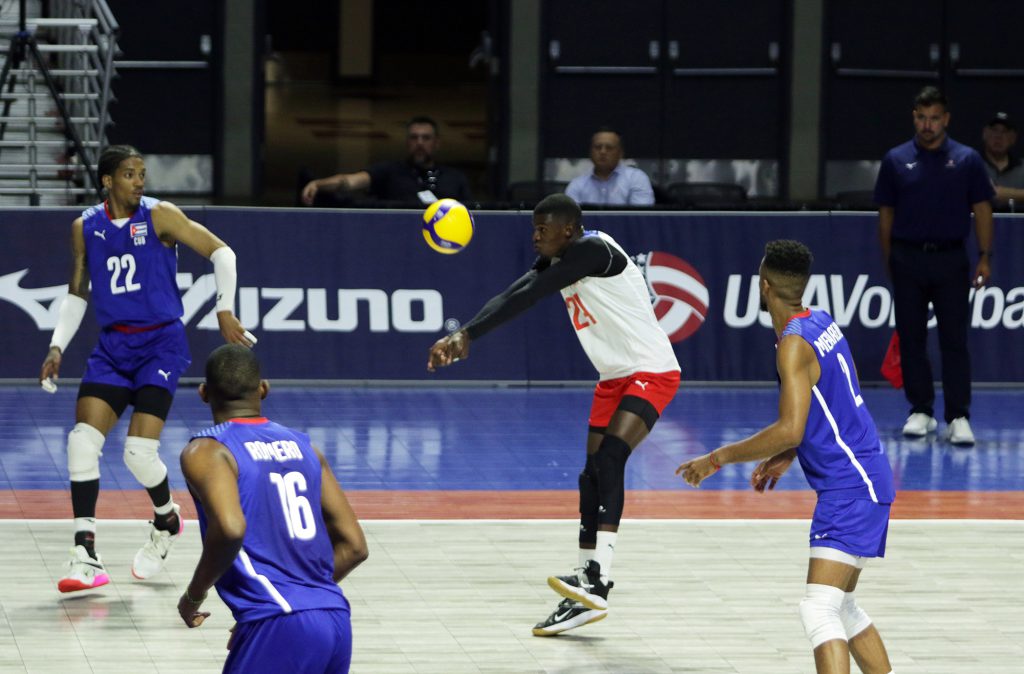 Cuba Coach Jesus Angel Cruz Lopez: "In this second match of the event, we gave some of the athletes on the bench the opportunity to play so that everyone could have participation and be ready for tomorrow's match against the United States, which determines the first place in the group. We made it our mission to ensure that everyone had some playing time because we don't know who will be called upon tomorrow. It took a toll on us that many of these young players, despite having played in the VNL, hadn't played much. Some of them participated in the Central American Games, but many haven't played a full match in a tournament, and that's why we saw some errors. Additionally, we still struggle with adapting to the opposing team's style of play and can't maintain our game throughout the entire match. Today, after a very good first set with few mistakes, we started making errors in the second and third sets, therefore the contrast in the score."
Suriname Coach Carlos Orta Fellove: "Yesterday, I was happy when we played the American team. But today, I am happier. We almost won the second set. We were leading the second set. We are playing against big teams. What can I say? I am so proud of my team. I am so happy. I wanted to win at least one set and it was close."