SANTIAGO, Chile, October 25, 2023 – With impressive 39 points from Sofía Cuartas, Colombia defeated Puerto Rico 3-2 (19-25, 22-25, 25-22, 25-21, 15-8) and will battle for the fifth place in the Pan American Games Santiago 2023 being held at Arena Parque O'Higgins.
Sofía Cuartas' 39 points pushed Colombia to recover from a two-set deficit and clinch the victory in a thrilling five-set match against Puerto Rico. Cuartas improved the 32 points scored by Amanda Coneo in the 2019 Pan American Games in Lima when Colombia defeated Peru.
Colombia awaits the winner of the match between Cuba and Chile for the fifth place in the Games.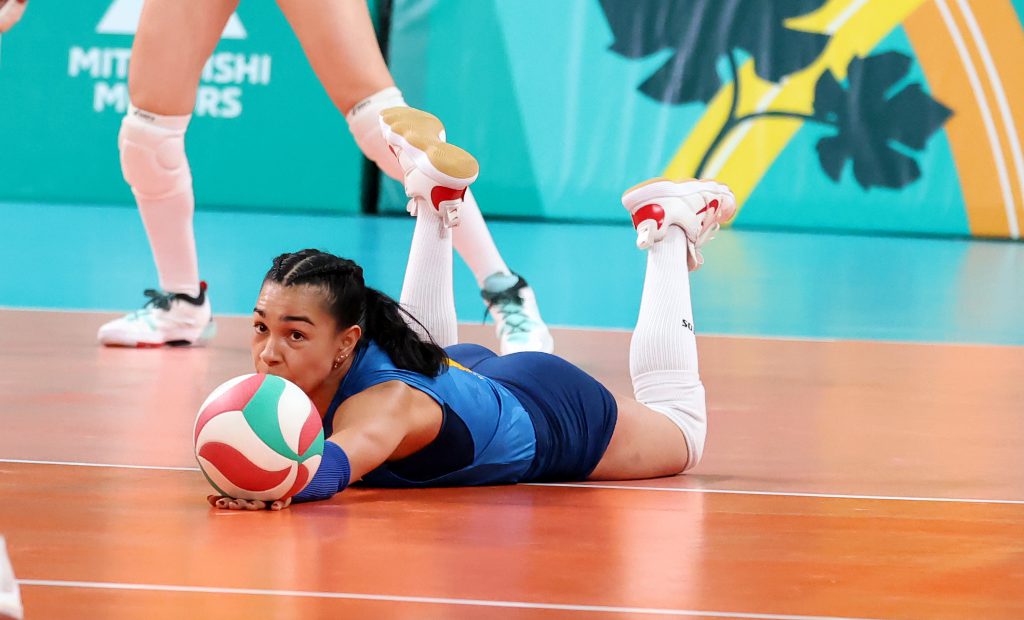 Cuartas' 39 points included 34 attacks, 3 blocks, and 2 aces. Juliana Guardado contributed 20 points on 19 attacks and one block.
Neira Ortiz was the top scorer for Puerto Rico with 21 points on 13 attacks, 7 blocks, and one ace. Destiny Skerrett Walker and Ivania Ortiz added 19 and 18 points, respectively.
Colombia ended with an advantage of 69 to 64 in attacks, 11 to 10 in blocks, and committed fewer errors, 18 against 22. Puerto Rico prevailed in direct serves, 9 to 4.
17 year old Colombian Juliana Laguado, commented on the victory, "We had the fighting spirit and came with a clear goal, which was to win this match to contend for the fifth place. Our goal is to  stay united from the beginning to the end, whether winning or losing, and fighting to win. We recovered and achieved the victory today".