SANTIAGO, Chile, October 24, 2023. – Mexico became a semifinalist in the Women's Volleyball Tournament of the nineteenth Pan American Games Santiago 2023 by defeating Puerto Rico 3-0 (25-17, 25-17, 25-14) in the quarterfinals on Tuesday at the Parque O'Higgins Arena.
Mexico hasn't won a medal in the Pan American Games since 1975 when they took bronze. In the semifinals, Mexico will face either Brazil or the Dominican Republic, pending the outcome of the match between Argentina and Chile.
Mexico's 57-23 huge advantage in attacking points was crucial in advancing to the tournament's finals. Mexico also led in blocks 9-4, and both teams scored 4 points from serves. Puerto Rico gave away fewer points from unforced errors (10-12).
With 22 points, outside hitter Grecia Castro once again led Mexico's offense. Opposite hitter Karen Rivera and outside hitter Aimé Topete contributed 15 and 13 points, respectively.
Puerto Rico's leading scorer was outside hitter Ivania Ortiz with 14 points.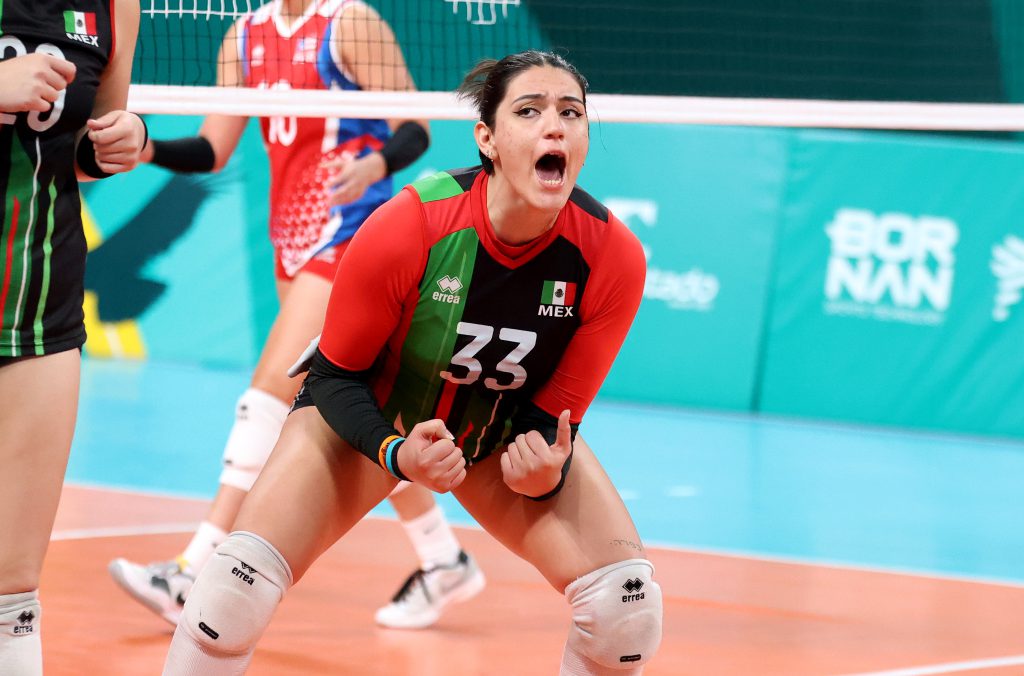 Mexico's coach, Nicola Negro, expressed, "First of all, I congratulate my girls. This is a very important result for us because we've only been together for 5 months. It's been a challenging journey because we were missing some of our team members. We had several weeks in competition with only 8 or 9 players, so it wasn't easy to develop our work. We arrived here in good shape, with enthusiasm, and I believe we've played well. Now we're in a semifinal, and it's time to dream of winning a medal".
Juan Carlos Morales, Puerto Rico's coach, said, "Our service was too comfortable, and our offense wasn't our strong skill, and they (Mexico) blocked well. The counterattack worked well. We also lacked energy. Mexico has been together for several months, they are well-coordinated, and we have a relatively new team with young players, and we're still working. This is for the future".