PONCE, PUERTO RICO, August 12, 2023.- Argentina surprised United States in the semifinal with a victory, 3-1 (24-26, 25-23, 25-20, 27-25), to advance to the match by the gold medal this Sunday of the XX Senior Women's Volleyball Pan American Cup at the Juan "Pachin" Vicens Auditorium in Ponce.
The Panthers dominated the first set 23-20. United States managed to tie (23-23) the score. Paula Nizetich attack for the point 24 and Argentina's set point, but their never reached the final point. United States closed out the set, 26-24. The second was the other way around since United States dominated 23-20 and couldn't close out. Argentina won the second set and tied the match.
In the third, Argentina dominated the set 24-16, but United States made four straight points to close the lead, 24-20. An error in the service of United States gave the point 25.
The excitement intensified in the fourth set. Argentina was ready to win the game with the score 24-20, but United States had a plan and tied it (24-24), and then at 25-25. The middle blocker Candelaria Herrera attacked twice to close the set, 27-25 giving the victory to Argentina.
Argentina will play this Sunday for the gold medal at 6:00 p.m. United States for bronze at 4:00 p.m. Their opponents will be known at the end of the second semifinal.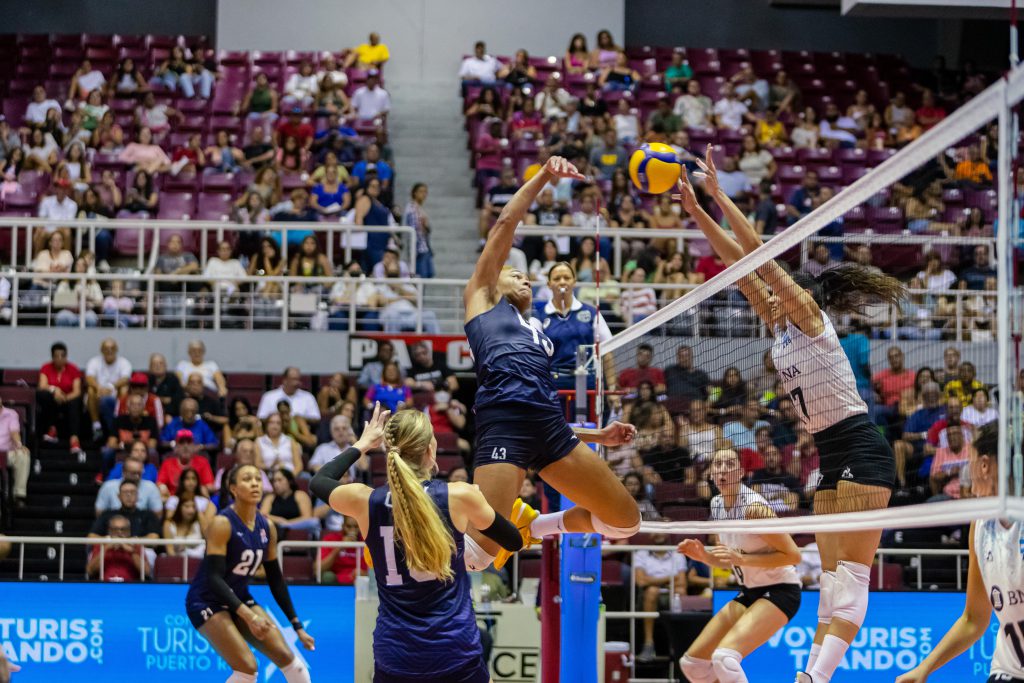 Argentinian opposite Bianca Cugno was the best scorer of the match with 23 points (20 attacks, 1 block, 2 aces); Paula Nizetich contributed 15 points (13 attacks, 1 block, 1 ace); and Candelaria Herrera with 11 points (10 attacks and 1 ace). For the United States, Simone Lee with 18 points (16 attacks, 1 block, 1 ace); Taylor Mims with 15 points (14 attacks and 1 ace); and Madeleine Gates with 12 points (7 attacks, 4 blocks and 1 ace).
Daniel Jorge Castellani, Coach of Argentina: "Happiness is what I feel. Congratulations for the girls because they have worked very hard. We had two very important rivals and high-level games with Canada (quarterfinal) and the United States (semifinal). Today we knew that the United States was better than Canada and we had to surpass them. The girls have outdone themselves once again. I am learning to coach women's volleyball. For me it is all new. Being five (points), eight (points) up, going back down, going up again… it's all a roller coaster. I must get used to it, but the girls have remained calm, played, and got the game. And tomorrow we are going to enjoy the final".
Paula Nizetich, Outside Hitter of Argentina: "It is very satisfying to make history again with this group that has been working for a long time. It is a very great emotion to make history with Las Panteras. I told my teammates that Argentina must be always an aggressive team, that we don't give up, that we have patience and that we play intelligently that the game must change, and it happened. Tomorrow we are going with more desire and more battle-hardened than today".
Brad Rostratter, Coach of United States: "Argentina played great. They played really, well. They did a lot of things that are high level. (Tomorrow) is an important match so we need to respond and be ready to compete with Puerto Rico or Dominican Republic".