SAN SALVADOR, El Salvador, July 4, 2023.- Host El Salvador took down Trinidad & Tobago in straight sets 3-0 (25-17, 25-23, 25-21) on opening day of Women's Volleyball at the 2023 Central American and Caribbean Games at the Sports Palace Carlos El Famoso Hernández.
El Salvador came from behind in 0-4 in the first set gaining confidence to start off winning. In the second set their impressive recovery from a seven-point deficit (3-10) shut down Trinidad & Tobago's momentum for a close 25-23 win and went on to lead third set from start to finish.
El Salvador earned their first Pool B victory with advantage only in points from attacks 38 to 26, while Trinidad & Tobago led with a huge 12 to 4 in blocking points and a considerable 10 to 6 in points from aces. El Salvador scored on 27 opponent errors while committing 13.
Outside hitter Gabriela Funes of El Salvador was the match leading scorer with 16 points on 13 kills and three aces. Team captain Adriana Flores added 10 attacking points contributing in the win.
Opposite Krystle Esdelle led Trinidad & Tobago with 13 points followed by outside hitter Channon Thompson with 12 points. Team captain Jalicia Ross scored the most blocks with 5 points and middle blocker Kaylon Cruickshank led in aces with 5 points.
On Wednesday El Salvador (1-0) will play against Cuba (1-0) and Trinidad & Tobago (0-1) faces Colombia (1-0).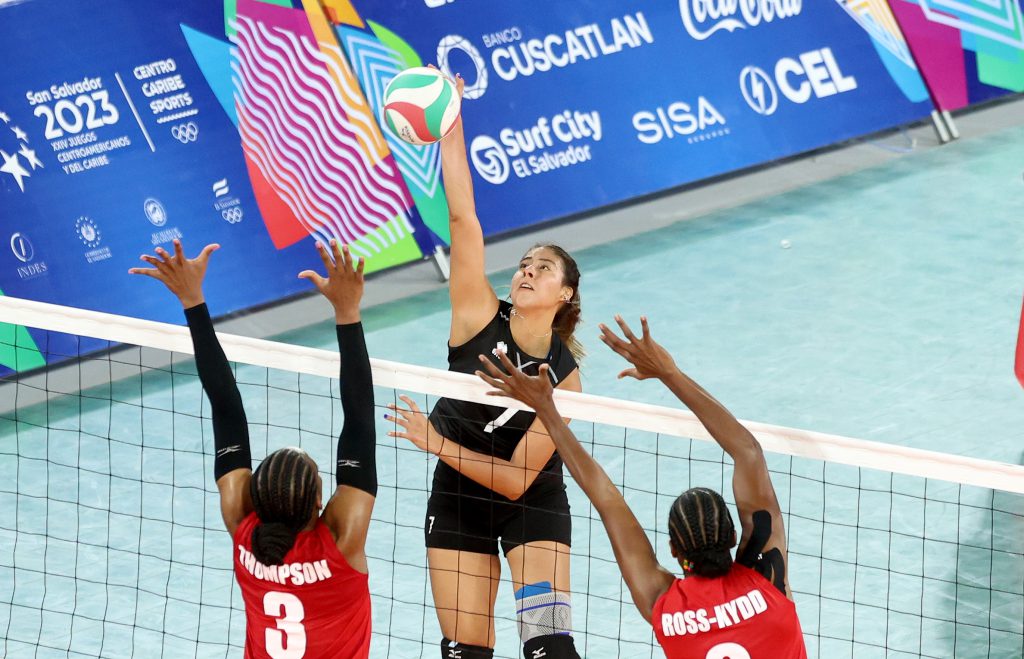 Adriana Flores, Captain of El Salvador: "The first set helped to analyze our opponent and that helped us organize better to come from behind in the second set, with a better performance. Next is Cuba, a strong opponent, but facing a team of that level of play gets us out of our comfort zone and we will try to do our best. We have a game plan, just like today, let's see what happens".
Andrea Genova, Head Coach of El Salvador: "It's motivating to start with a win, in front of such fantastic supporters. Tomorrow, we face a powerhouse, Cuba has an incredible history, and we will face the match with more confidence because of this match. In the second set, we were overconfident compared to the first and that's why we failed too many serves; fortunately, with the changes, the players scored more, which was the key for winning the set and the match".
Jalicia Ross, Captain of Trinidad & Tobago: "All matches in these Central American Games are an opportunity to learn and get together. We committed too many unforced errors in the second set while having the lead and we need to start finishing. Once we have the momentum, we must keep going with it".
Saleem Ali, Head Coach of Trinidad & Tobago: "My team didn't play tonight, they didn't finish the balls and we were jumping too high, tapping just a little".