JUANA DIAZ, Puerto Rico, May 11, 2023.- Costa Rica moved into the quarterfinals of the U19 Girls' NORCECA Pan American Cup after defeating the U.S. Virgin Islands 3-0 (25-16, 25-13, 25-15) at Dolores Martinez Coliseum in Juana Diaz, Puerto Rico.
With the win, Costa Rica finished the preliminary round 1-2 for third place in pool A and advanced to tomorrow's quarterfinals. U.S. Virgin Islands 0-2 will play for positions 5 to 8.
Costa Rica held a comfortable 30-17 lead in attacks, 5-3 in blocks and 8-2 on points from serves. The Central American team scored on 32 opponent errors and allowed 22.
Angelica Rodriguez, team captain of Costa Rica, led all scorers with 17 points on 14 kills and three blocks. Also contributing to the win, outside hitter Joselyn Moraga collected 9 points.
Anna Gillens once again was the U.S. Virgin Islands top scorer with 10 points on 9 kills and one block.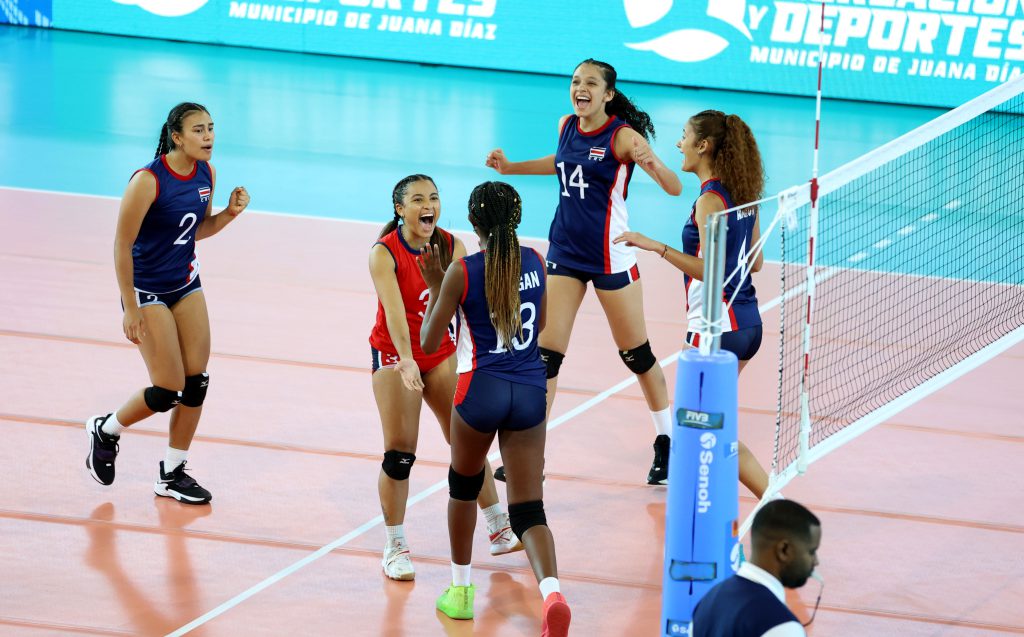 Angélica Rodríguez, captain of Costa Rica: "It's an important win. We had faith in a good result because we prepared for it. Today we had a lot of energy and we agreed to give our best the whole time despite the difficult moments. Now we expect a neat performance, with confidence, looking to represent our country well".
Edivaldo Bonilla, coach of Costa Rica: "We met our expectations, the best of the team today was its disposition and concentration despite committing 9 unforced errors in the first set; we made the necessary changes, and we played better in the next two sets. We are happy because it's what we aspired for, now we wait for our opponent in quarterfinals and who's to say we can't".
Isaac Raphael, coach of U.S. Virgin Islands: "There are a lot of nerves going on, the team is still not comfortable, they aren't relaxing and playing. We made too many unforced errors, about 15 per set, too many missed serves and passes. This is our first time here but hopefully we'll find our game, enjoy and relax, play and have some fun".