SEVEN M ILES BEACH, Cayman Islands (May 20, 2023) – Cuba, Canada, Guatemala and Puerto Rico advanced to the Women's Semifinals of the third stage of the NORCECA Tour in Cayman Islands.
The Cuban duo, Yenifer Rivera / Amanda Armenteros defeated Mexico's Atenas Gutierrez / Abril Flores in a three-set battle (21-19, 20-22, 17-15), by far the best match of the tournament.
Alanis Navas / Maria Gonzalez of Puerto Rico reached their first semifinal of the season by defeating team USA of Alaina Chacon / Kylie DeBerg 2-0 (22-20, 21-17)
Ruby Sorra / Lea Monkhouse of Canada achieved a quick victory over Jamaicans Chauna Kelly / Petal Smkith by a 21-15, 21-3 score.
The Central American battle between Guatemalans Natalia Giron / Estefanie Bethancourt and (Yvonne Soler / Laura Molina of El Salvador was dominated by Giron and Bethancourt 21-15, 21-17.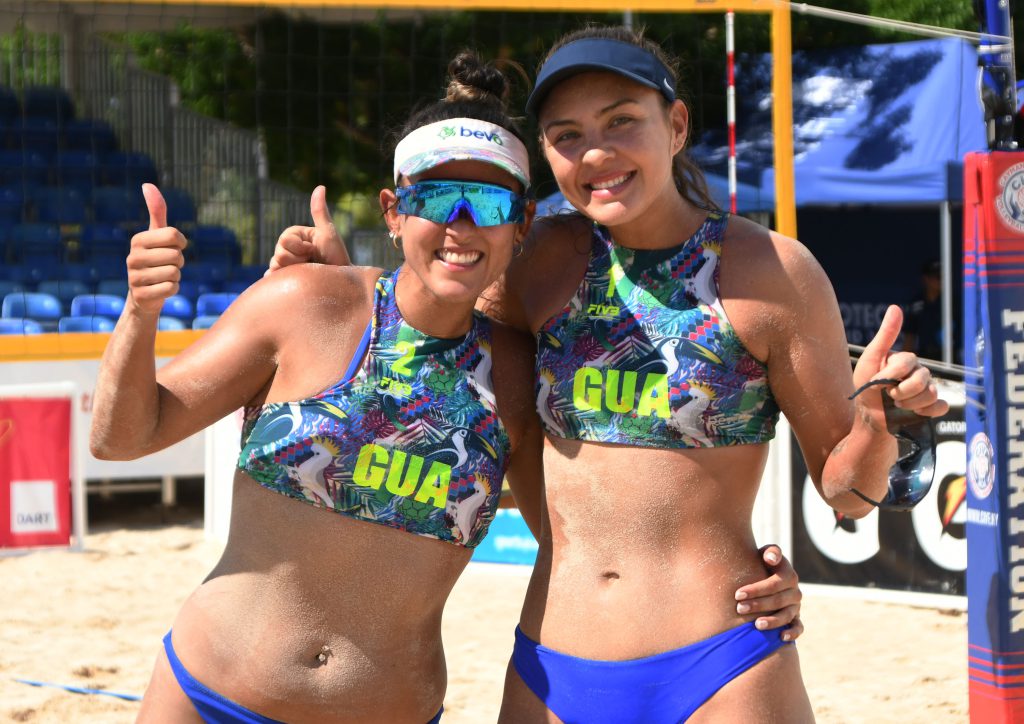 With these results, the Sunday's semifinals are:
Ruby Sorra / Lea (Canad) vs Alanis/Navas (Puerto Rico)
Yenifer Rivera / Amanda Armenteros (Cuba) vs Natalia Girón / Estefanie Bethancourt (Guatemala)
Womens Quarter Finals – Sorra / Monlhouse (CAN) d. Kelly / Smith (JAM) (21-15, 21-3); Giron / Guerra (GUA) d. Soler / Molina (ESA) (21-15, 21-17); Rivera / Amanda (CUB) d. Gutiérrez / Flores (MEX) (21-19, 20-22, 17-15); Navas / González (PUR) d. Chacon / Deberg (USA) (22-20, 21-17). Quarter Final Loser – Thompson / Gandolfi (CAY) d. Tulloch / Gaetos (CAY) (21-9, 21-11); Albarran / Torres (MEX) d. Almanzar / Paniagua (DOM) (21-12, 21-19); Lopez / Silva (NCA) d. Sofi / Quesada (CRC) (21-11, 21-13); Corah / Goodman (CAN) d. Buckner / Charles (ISV)