SEVEN MILES BEACH, Cayman Islands (May 20, 2023) – The men's semifinal of the Cayman Islands NORCECA Tour will feature a repeat of the 2022 final between United and Guatemala; the other semifinal is between the two Mexican pairs.
Jake Urrutia / Ian Satterfield of the United States will face Andy Leonardo / Luis Garcia of Guatemala, both pairs staged in this same arena the 2022 final, won by Urrutia and Satterfield. The Americans reached the semi-final after defeating Trinidad & Tobago, Daneil Williams / Fabien Whittfield (25-23, 21-16).
For their part, the Guatemalans overcame Canadians, Russell Macneil / Jake Macneil, in three sets (16-21, 24-21, 15-12).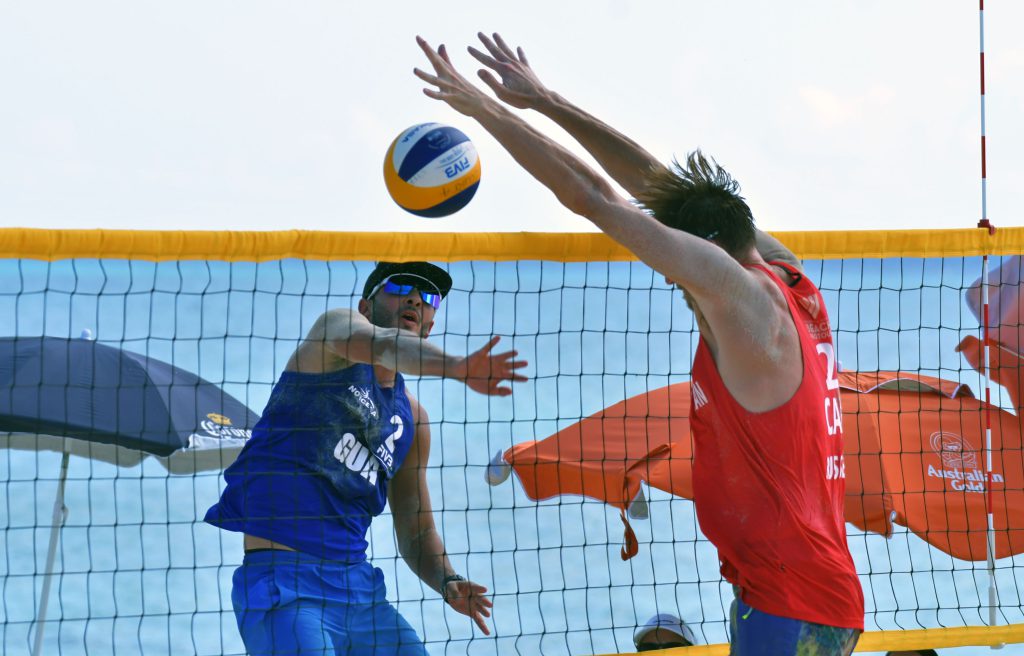 The other semifinal will be between Mexicans. After their quarterfinal victory, Jorge Barajas / Gabriel Cruz over William Kolinske / Hagan Smith of the United States 18-21, 21-17, 16-14. Meanwhile, veteran Juan Virgen alongside Miguel Sarabia defeated Franklin Flores / Armando Guatemala of El Salvador 21-8, 21-19.
The semifinals are scheduled for 10:30 AM (local time), the championship match will be played later in the afternoon.
Mens Quarter Finals – Blanco / Garcia (GUA) d. Macneal / Russell (CAN) (12-21, 23-21, 15-12); Barajas / Cruz (MEX) d. Flores / Guatemala (ESA) (21-9, 21-10); Urrutia / Satterfields (USA) d. Williams / Whitfield (TTO) (25-23, 21-16).