GUADALAJARA, Mexico, August 19, 2023.- The United States dominated Colombia 3-0 (25-18, 25-20, 25-15) to claim fifth place in the XVI Men's Volleyball Pan American Cup.
With a 35-23 advantage in attacking, 11-3 in blocking and 2-1 in aces, the United States had complete control of the game despite committing 26 unforced errors.
Jacob Pasteur finished with 18 points for the winners and Camden Gianni had 10; For Colombia Andres Piza made six points as well as Gustavo Larrahondo. At the end of the match, the Colombian team announced the retirement of veteran Liberman Agamez, who with tears on his face received a hug from his teammates, as well as the last shirt he wore with the national team.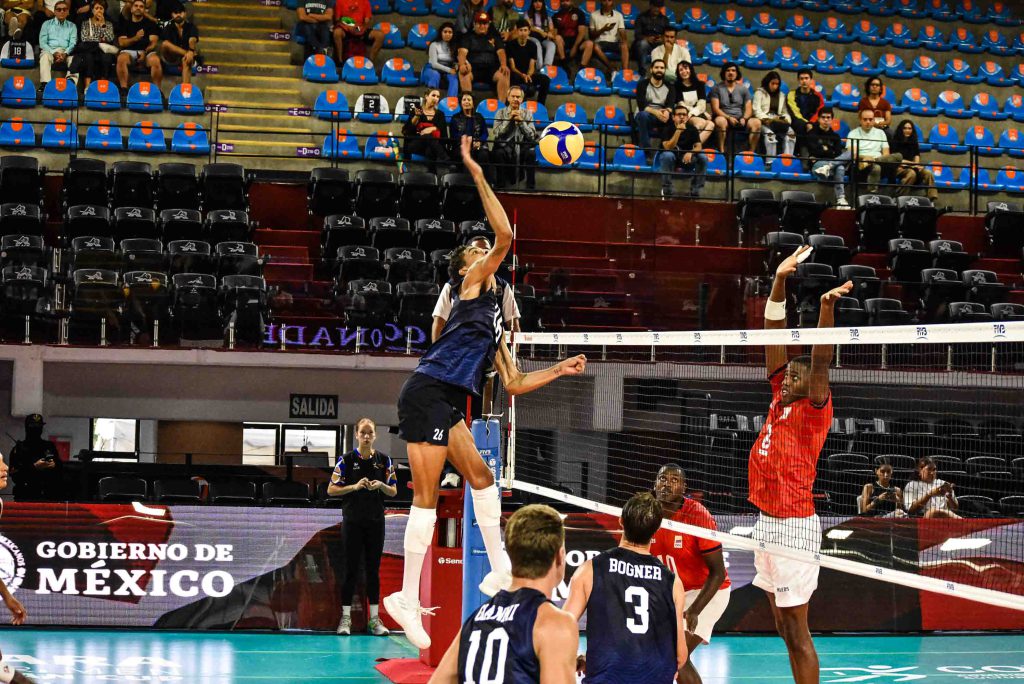 Andy Read, United States coach: "I am proud of my 14 young players, they all played, they all did very well, and I am very happy for the people of Guadalajara, the people who supported us, the stage, the organization, everything was of a high level, and we feel super welcomed by the beautiful people here".
Jacob Pasteur, USA's best scorer: "Personally I feel very good about my performance, we had ups and downs, but I think we performed well and managed to get ahead. Today's game was very good, personally I think I did well, some believe that playing for fifth place is not important, but for us it is, we are proud to win it and we are very satisfied with the tournament after winning the last game".