NOGALES, Mexico, May 26, 2023.- Dominican Republic claimed their spot in the U21 Women's NORCECA Pan American Cup semifinals after beating Puerto Rico in four sets 3-1 (25-17, 28-26, 18-25, 25-19) on Friday night in Nogales Mexico.
In semifinals Dominican Republic will face host Mexico; the other semifinal, United States goes against Cuba who beat Costa Rica in quarterfinals.
Dominican Republic commanded the first set, but Puerto Rico recovered from a seven-point deficit (4-11) in the second set which set the intensity of the rest of the game that ended in four sets.
Dominicans used their blocking advantage (12-8) and scored on 23 Puerto Rican errors to win; they also held a slim margin 7-6 in serves. Puerto Rico prevailed in attacks 57-54.
Dominican Ariana Rodriguez led all scorers with a tournament-high of 24 points, on 18 kills, three blocks and three aces. Outside hitters Elsa Cuevas and Katielle Alonzo also contributed to the win with 16 points apiece.
Team captain Marcelle Baez led Puerto Rico with 18 points on 16 kills, one block and one ace, joined by opposite Grace Lopez with 17 points and middle Alana Guibert chipped in with 14 points.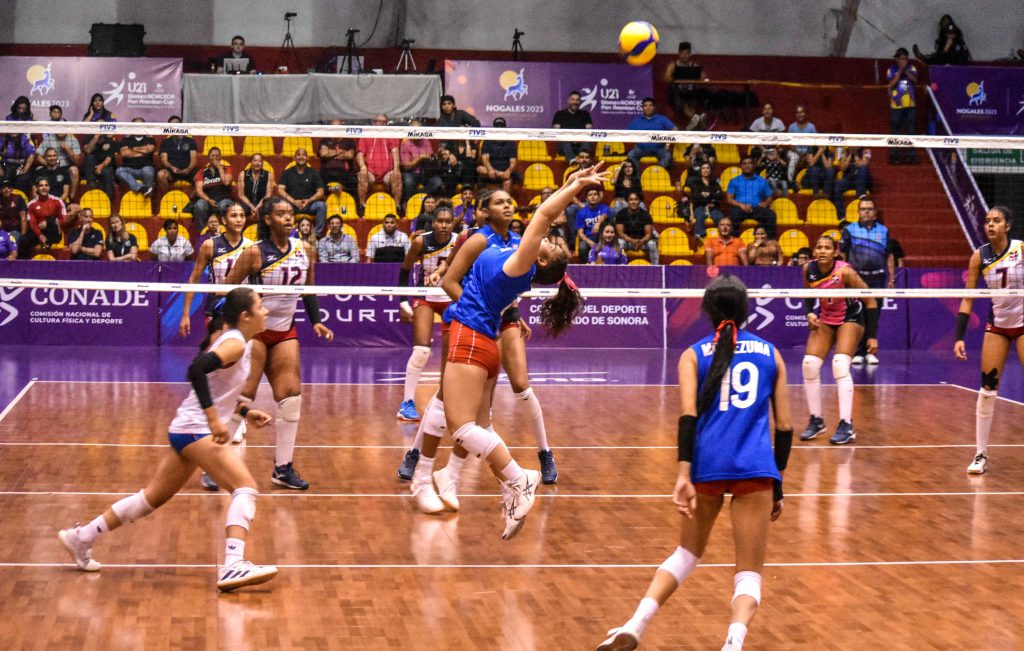 Ailyn Liberato, captain of Dominican Republic: "I cheered my teammates the entire game because we can always do better. We kept our energy high no matter the scores and we recovered from our mistakes".
Marcelle Baez, captain of Puerto Rico: "We came from low to high, the first set wasn't good, we finished the second set strong, and that energy helped us to win the third and limit our errors. We battled all the way. We gave our all and I am proud of my teammates. We are going strong for the matches ahead".
Cristian Cruz, coach of Dominican Republic: "The rivalry between Dominican Republic and Puerto Rico is in all age-groups, they are exciting matches, we know each other well. Today it was our turn to win after the loss to Puerto Rico a couple of weeks ago. We are aware of our potential and today we were able to execute the tactical ideas better than them. Tomorrow against Mexico we must adjust our blocks and our defense a little bit".