HAVANA, Cuba, June 4, 2023.- Several teams competing at the U21 Men's Norceca Pan American Cup are aiming to reach the podium, firmly expressed coaches of the United States, Canada and Cuba, while others wish for their teams to take some wins.
Carlos Rodríguez, coach of Puerto Rico: "We've had a short time of preparation, most of the players study in the United States. We are here to work, this group has suffered the effects of the pandemic, and this is their first competition, they are anxious to play. Offensively my team has strength, and we work well receiving as well, and it will be key to look for a victory. There are teams with great level, but anything can happen, and we will do our best effort and put on a spectacle".
Dante Mañon, coach of Dominican Republic: "Our goal is to prepare the team, it's almost entirely new because four of its members are in Colombia with the senior team training for the Central American and Caribbean Games of San Salvador. This Cup gives us the right to be next year at the Norceca U21 Continental Championship, a qualifier for the age-group 2024 world championship. That's why they can have the necessary experience".
Andy Read, coach of United States: "We are here to defend the title we won last year and that's why we brought a strong team with players that block well and also have a good serve".
Arnd Ludwing, coach of Canada: "This tournament serves as preparation for the U21 World Championship in Bahrain next July. We held two weeks of training with 16 players, now we have these 12. This Cup will help them unite as a team. Last year also in Havana the team claimed the bronze medal, this time around we want to improve that position".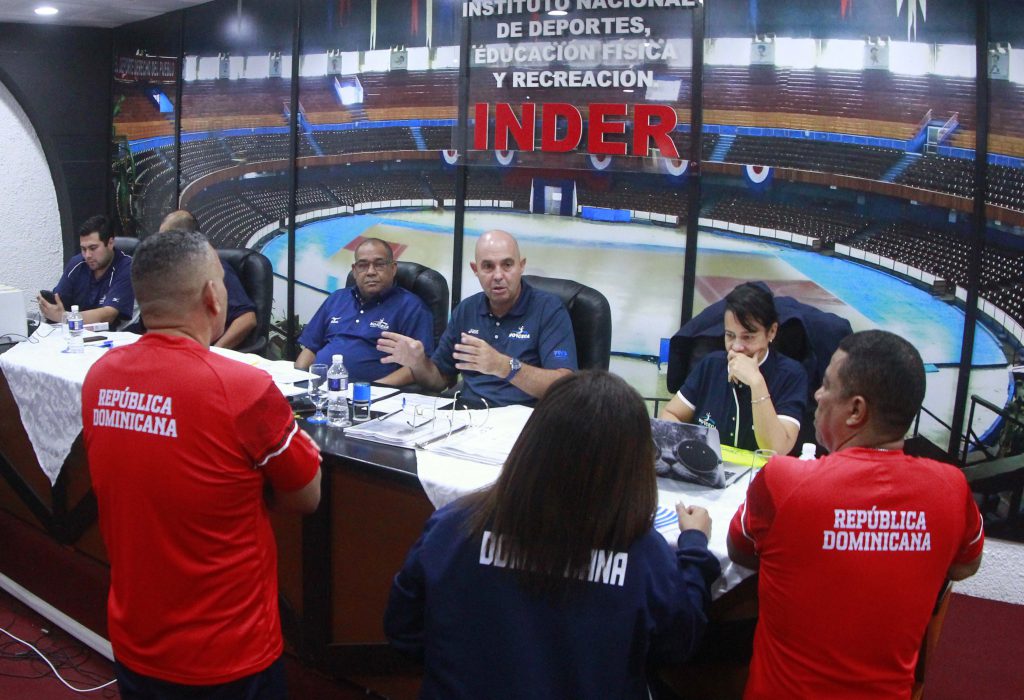 Sartre Derisier, coach of Haiti: "This is a good tournament and well organized, and nice because it gathers players of the region. We feel well with the opportunity provided by Norceca to be in these tournaments with teams of great level, coaches also improve and we all enjoy these events".
Luis Fernando Castañeda, coach of Guatemala: "It's important to compete in these tournaments because they help us improve in ranking. Sadly, four members of the team aren't here because five players are going to the Final Four and are preparing for the Central American and Caribbean Games of El Salvador. Still, we brought players that will gain experience who we continue to develop".
Axel Enrique Zamora, coach of Nicaragua: "Our team is made of really good players, who are preparing to defend our Central American U23 title. So this experience comes Handy".
Jesús Cruz, coach of Cuba: "This team is based on last year's one, now four under-19 players will be practicing for other age-group competitions, because next year we have to compete at the U21 world championship qualifier, and they need to be familiar with the level of play. This Cup also serves to evaluate some players. We are aware that the United States and Canada are the main opponents, we will fight to reach the podium and that way we will take out the bad taste of our fourth-place finish in 2022".