PUNTA CANA, Dominican Republic, June 8, 2023.- Cuba, Nicaragua, the United States and Canada Men won the four berths to the World Championship in Tlaxcala, Mexico, granted by the NORCECA Beach Volleyball Continental Qualifying Tournament, which concluded with success this Thursday on the sand courts at Los Corales Beach in Punta Cana, Dominican Republic.
Jorge Alayo/Noslen Díaz of Cuba were crowned champions of the Tournament after defeating 2-0 (21-12, 21-10) over the duo of Rubén Mora/Dany López from Nicaragua in gold medal match of the event.
Samuel Schatchter/Daniel Dearing of Canada won bronze due to an injury of Andrew Benesh with teammate Miles Partain of the United States (4th place).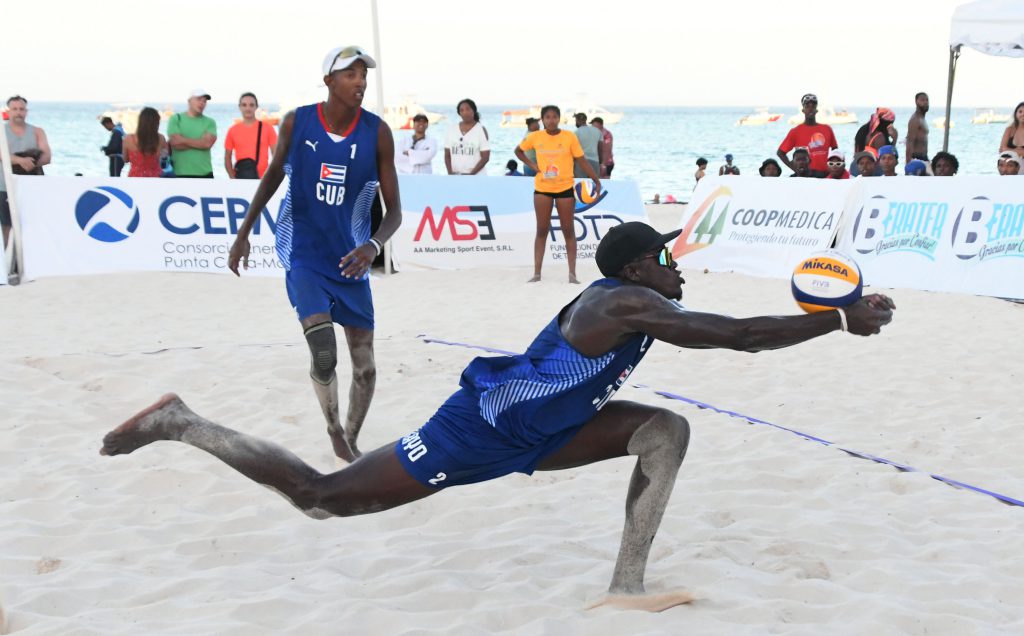 Andy Blanco/Luis García from Guatemala won the match for fith place, after it was suspended because Hayerling De Jesús accompanied by Oscar Martínez of Dominican Republic (6th place) presented a muscle cramp and had to retire from the game in the third set.
Danier Dyner/Jhostin Varela of Costa Rica finished seventh, defeating Garrett Bucklin/Robert Cronshaw of Virgin Islands (8th place) who withdrew.
In ninth place were Joseph Clercent/Sheldon Descartes from Saint Lucia after beating Franklin Flores/Armando Guatemala from El Salvador (10th) 2-1 (8-21, 23-21, 15-13), the eleventh position went to Mark Blake/Javian Smith of Jamaica who defeated Jesario Ebanks/Stephen Watson of Cayman Islands (12th place).
The 2023 Beach Volleyball World Championship will take place in Tlaxcala, Mexico from October 6 to 15.