SANTIAGO, Chile, October 21, 2023.- Defending champions Dominican Republic celebrated their first victory at the nineteenth edition of the Pan American Games Santiago 2023 after defeating hosts Chile in straight sets (25-18, 25-17, 25-11) at Arena Parque O'Higgins on Saturday night.
Despite a high-level of resistance from Chile in the first two sets and the support of the home crowd, Dominican Republic prevailed in their first pool B outing in three consecutive sets.
Dominican Republic held advantage in every skill of the game, 39-22 in kills, 10-1 in blocks and 5-1 in aces. Both teams committed 21 unforced errors.
Outside hitter Yonkaira Peña and Brayelin Martinez led Dominicans offense with 13 points each. Opposite Gaila Gonzalez contributed 11 points.
Chilean team captain Beatriz Novoa scored 10 points and outside hitter Dominga Aylwin added 7 points.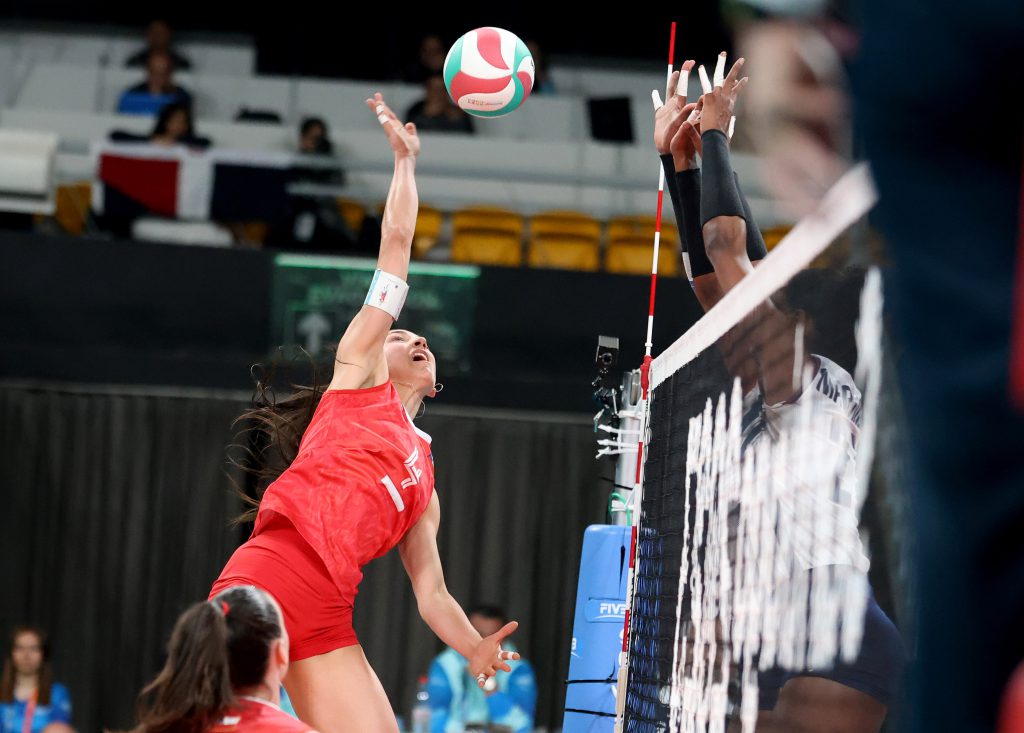 Beatriz Novoa CHI, attacks
On Sunday, Dominican Republic (1-0) will face Mexico (0-1) and hosts Chile (0-1) go up against Colombia (0-1).
Niverka Marte, captain of the Dominican Republic, said, "It was very important to start with a victory. This stadium is incredible, the audience came to support their team, and we knew we had to play with a lot of concentration. Chile is playing very well. We recently faced them in the Pan American Cup and could see that they have improved. The atmosphere is beautiful and we are happy to be here".
Chilean team captain, Beatriz Novoa expressed "For us, it's a dream, and now we're here enjoying it in this great stage, and honestly, it was a really nice match. I think we knew it would be a tough match. We still lack a couple of things, but that's why we're here, to gain experience and grow".