SANTIAGO, Chile, 21 de octubre de 2023.- Mexico took down Colombia 3-0 (25-22, 25-13, 25-14) at the opening day of the Women's Volleyball Tournament of the Santiago 2023 Pan American Games in Arena Parque O'Higgins.
Mexico gained more confidence as the match developed to finish with a 39-24 advantage in attacking points and an 8-1 margin in blocks in their first Pool B win. Both teams scored four points from serves and committed a similar number of errors, Mexico with 20 and Colombia with 23.
Opposite Karen Rivera scored 16 points as Mexico's leading attacker and outside hitter Grecia Castro contributed with 11 points.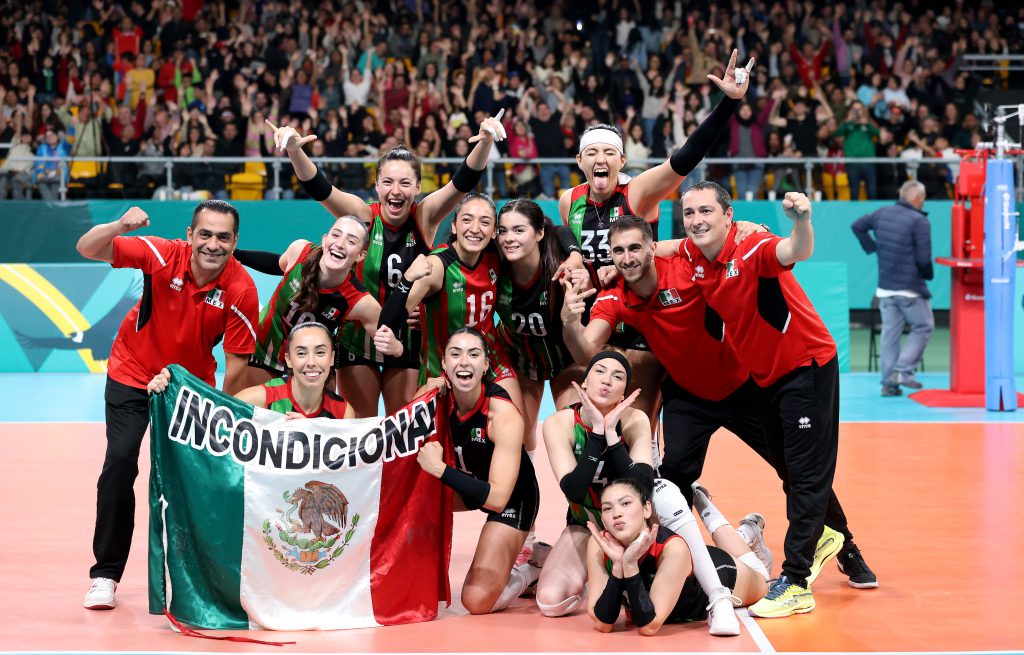 Leading Colombia was middle blocker Paulina Agudelo with 9 points.
On day two of the event, Mexico faces the Dominican Republic and the hosts Chile play against Colombia.
"The match was very good. We knew that Colombia had a strong defense. They have players who defend well, but we managed to adjust and take the victory," said Mexico's captain, Jocelyn Urías.
Camila Gómez, the captain of Colombia, said, "We knew it would be difficult. We didn't perform as we usually do, as we showed in the friendly matches. I think our girls need to gain experience. Although we didn't win this match, I'm happy with what this new generation of Colombia has demonstrated".