September 21, 2023 – The Dominican Republic took an important step towards their qualification for the Paris 2024 Olympic Games by dominating Serbia in Group A, while Puerto Rico came from behind to defeat Argentina in Group B.
Live Matches on VolleyballWorld.tv
Dominican Republic secured a 3-1 victory over Serbia (25-23, 18-25, 25-23, and 25-17), the current world champions and second in the world ranking.
With this crucial win, "Las Reinas del Caribe" now have a 4-1 record, the same as Serbia. Both have accumulated 12 points in Group A, in Ningbo, China.
Dominican Republic will have the day off on Friday and will return to play on Saturday, facing China.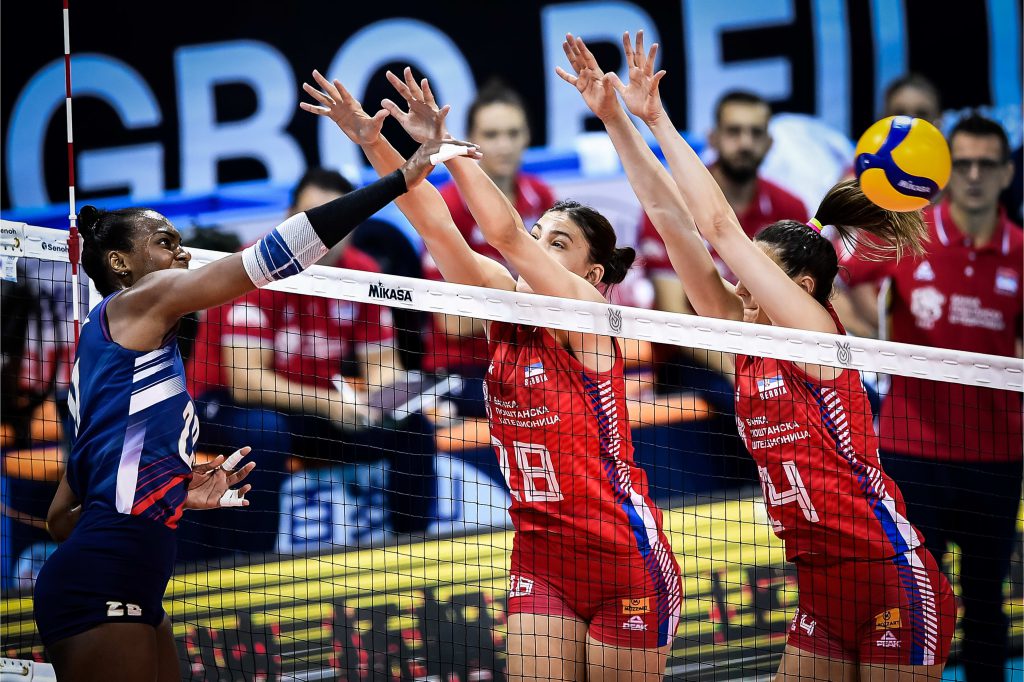 Dominican Republic's offence was led by Gaila González with 18 points, followed by Brayelin Martínez with 16. Yonkaira Peña contributed 13 points, while Cándida Arias and Jineirys Martínez finished with seven points each.
Serbia's star opposite player, Tijana Boskovic, scored an impressive 32 points.
In Group B, in Tokyo, Puerto Rico came from behind to defeat Argentina 3-2 (28-30, 19-25, 25-19, 25-23, 15-8).
Opposite Brittany Abercrombie, scored an impressive 35 points, with 30 attacks, 3 blocks, and 2 direct service points, helping Puerto Rico improve their record to two wins and three losses.
Pilar Victoria contributed 18 points, while Alondra Vázquez and Neira Ortiz each added 10 points.
Puerto Rico will return to the court on Friday, September 22, to face Peru.
Follow the tournament at Volleyball Olympic Qualifying Tournament