EDMONTON, CANADA: Sept. 21, 2023.- Watch LIVE Mexico defeated Dominican Republic 3-0 (25-14, 27-25, 25-17) today at the NORCECA Pan American Cup Men's Final Six, held September 19 to 24 at the Flair Airlines Hangar (Expo Centre), in Edmonton, Canada.
Mexico led in attack points (40-32) as well as blocking (10-7) and service aces (8-1). Error points also went in Mexico's favor (19-16).
Josué López Rios of Mexico led all scoring with 16 points (12 attacks, 2 blocks and 2 aces) followed on the scoresheet by teammate Luis Hernández Baca who produced 15 points.
Dominican Moises Ortiz contributed nine points to his team's effort, as did his teammate Luis David Reinoso Soto.
Mexico's record is 2-1; Dominican Republic is 0-3.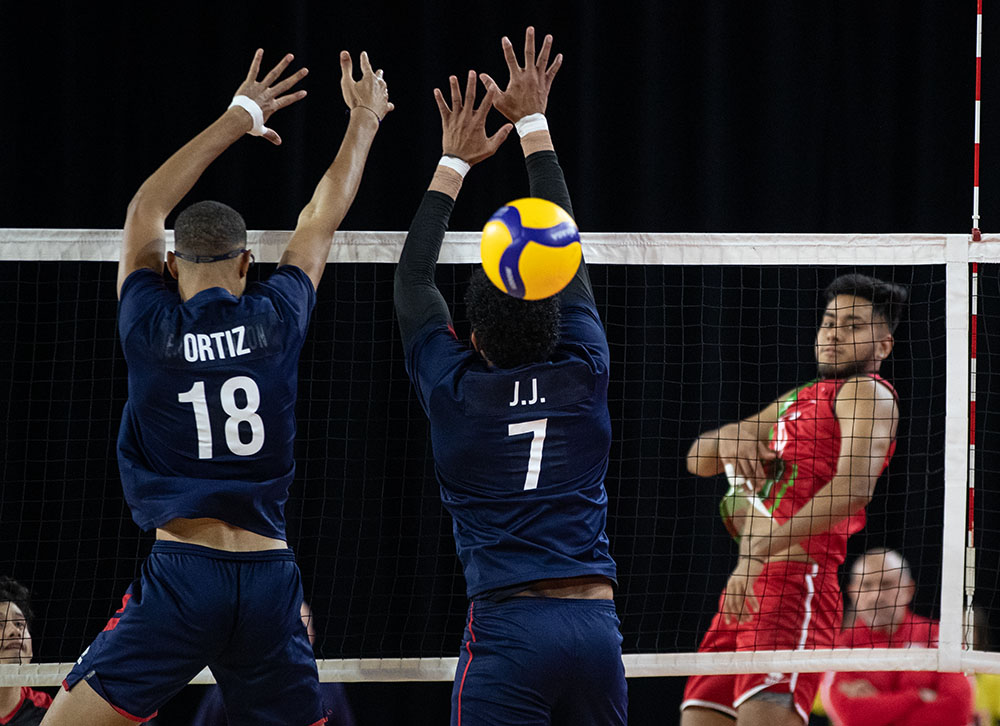 Jorge Azair, head coach of Mexico: "We worked better in our side-out and our service was difficult for them. We work step by step, and tomorrow will be a very important match to win. We want the opportunity to be in the finals, and that's our goal."
Alexander Gutierrez, head coach of Dominican Republic: "It's like a roller coaster with ups and downs. We had one set at a high level and that's ok. I tried to put in other players to give them experience and that's important for us to give these players at chance to play."