PONCE, PUERTO RICO, August 7, 2023.- Dominican Republic, champion of the last two editions (2021/2022) of the Women Senior Pan American Cup, debuted with a 3-0 (25-23, 25 -15, 25-15) against Chile at the Juan "Pachín" Vicéns Auditorium in Ponce.
The champions started their tournament debut a bit cold with a close first set against Chile, but then they showed their power on court to win in three sets.
The Dominicans dominated the Chileans in attacks, 43-23; in blocks they were even, 9-9, and in direct services, 5-5, as well.
Gaila González was the best scorer for the Dominican Republic with 14 points (12 kills, one block, one ace); Madeline Guillén with nine attacking points and Cándida Arias with seven points (5 kills, 2 blocks).
For Chile, Beatriz Novoa scored 14 points (12 kills, 2 blocks), followed by Karen Morales with eight points (5 kills, 3 blocks) and Florencia Giglio with six points (2 kills, 2 blocks, 2 direct serves).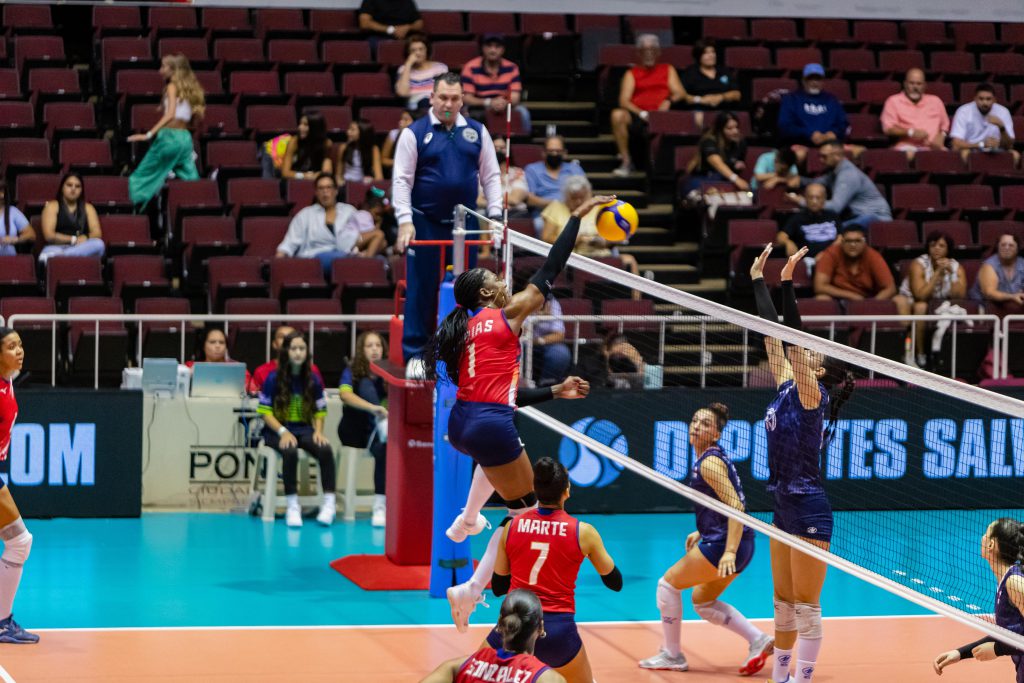 Dominican Republic will play tomorrow at 8:00 p.m. against Argentina, and Chile has the day off.
Marcos Kwiek, Coach of the Dominican Republic: "It's always a little difficult for us to start because of the pace of the game, the change of play, but it's normal and we're used to it. We didn't play the first day and that's part of the competition. Today I had the opportunity to practically put them all to play. Bethania (De la Cruz) is playing for the first time this year and we have to get her into the rhythm of the game, because physically she is fine, and these games are good for that, so we have one more option".
Niverka Marte, Captain of the Dominican Republic: "Happy that all the girls had the opportunity to play because it is important for our development. We come from a very good transition, and these are games that the girls have to enter and show that there is talent. We come to look for the gold medal, God willing, and for the team to maintain its level in each game".
Alejandro Marín Hormazábal, Coach of Chile: "We played a very good first set. We played equally. Dominican Republic is a very tough team when it comes to attacking, blocking up front, but we played very well from serves, which was one of the virtues we had. Unfortunately, even though we played good volleyball at times, we couldn't keep it up. For this reason, we couldn't stay with a win or a set, but I'm happy with the performance of the players".