VARADERO, Cuba, May 12, 2023.- Both USA pairs, one from Canada and Cuba, as well as the one from Puerto Rico moved undefeated at the start of pool-play of the second phase of the NORCECA Beach Volleyball Tour.
In group B the northerners Katie Lindstrom/Teegan Van Gunst took a stroll during sets 21-3 and 21-2 facing Nikita Campbell/Shelena of St. Vincent and the Grenadines, while they dominated Guatemalans Natalia Girón/Estefanie Guerra 21-16 and 21-13.
Their compatriots Geena Urango/Carly Skjodt, despite having more resistance from their opponents, they smiled against Mexicans Susana Torres/Atenas Gutiérrez 21-17 and 21-14, in which this last player was part of the duo that beat them for the gold of the first stop in Aguascalientes.
In the afternoon they won with an even 21-12 to Costa Rica's Ximena Núñez/Kianny Quesada to take the lead in group C.
In group A, Puerto Ricans Allanis Navas/María González once again beat Cubans Yenifer Rivera/Amanda Armenteros like they did at the I Junior Central American and Caribbean Sea y Beach Games Santa Marta 2022, this time 21-13 and 21-17, nevertheless they recognized the progress of the young local girls.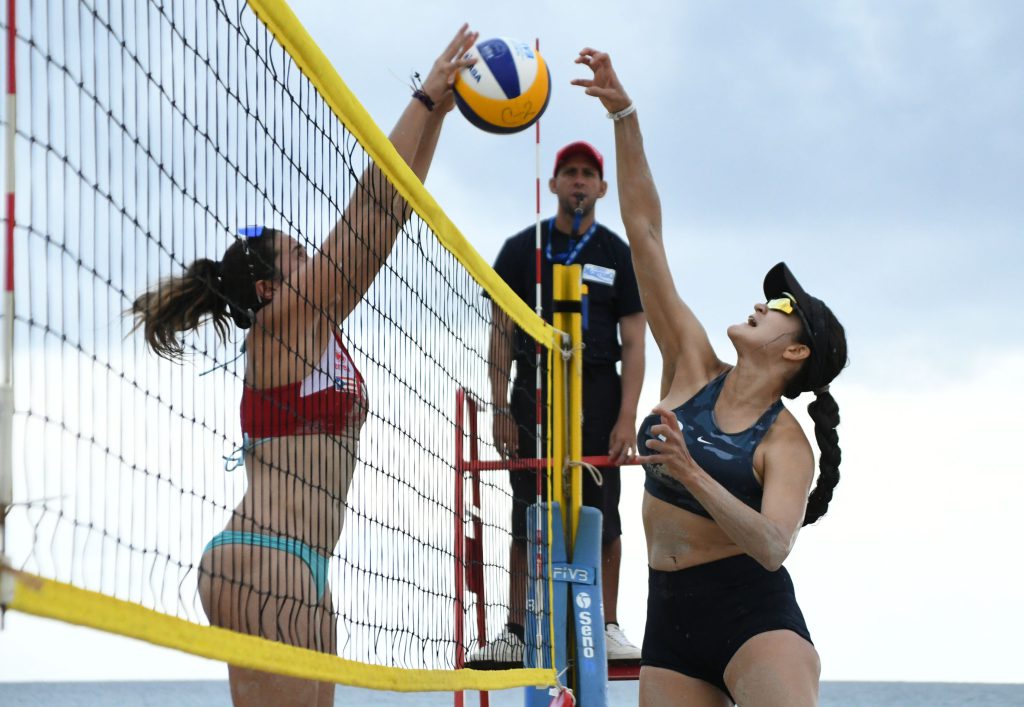 It took almost two hours and three sets for the Puerto Ricans in their second victory (19-21, 21-5, 15-12) against El Salvador's Yvonne Soler/Laura Molina in which the match was interrupted during the first set due to an electric storm at the touristic city, that woke up under heavy showers.
The youngest local pair, formed by bronze medalists of the Venezuelan Alba Games, Nahomi Charlot/Maykelín Drik, gave good news to their country again winning twice and leading group D.
First the dominated the combative Dominican pair of Esmeralda Ramirez/Julibeth Payano in hard fought match that extended to three sets (12-21, 21-14, 18-16), while in the closing match of the day they had no setbacks in beating Jamaicans Anesia Edwards/Petal Smith 21-8 and 21-7.
Pool-play will resume on Saturday morning, where the two best pairs of each pool will play in the quarterfinal round, and the corresponding classification matches for positions 9 to 16.
The full schedule and results are available at 2023 Varadero NORCECA Beach Tour.