VARADERO, Cuba, May 14, 2023.- NORCECA Beach Tour newcomers, Lázaro Portes and Daniel Martínez of Cuba surprised in their two last performances, sensationally conquering the second stage.
The victory of Portes and his giant partner (2.17 meters tall) over the experienced USA's Troy Field and Tucker Silila in three exciting sets (21-18, 19-21, 15-10) in 55 minutes, was unexpected.
«I believe it was a tactical performance and not taking in account our physical preparation and technique, and how we might benefit from our height, we also had to think about what to do on the court», said Martínez Campos, son of Mabel, former player of many national indoor teams.
Nevertheless, their amazing feat was beating the Cuban A team of Noslen Díaz and Jorge Luis Alayo, who in 2022 won four NORCECA Tour medals, the NORCECA world championship qualifier, ranked 17 in worlds and champions of the I Junior Central American and Caribbean Sea and Beach Games of Santa Marta, Colombia, and this year newcomers at the Beach Pro Tour with an outstanding performance.
Portes and Martinez didn't think of their opponent's history nor their condition of tournament favorites. They followed coaches Alvarez Cutiño and Walfrido Salas instructions just to play. They remained connected, determined, and in 42 minutes they earned the sensational victory 21-14 and 21-18.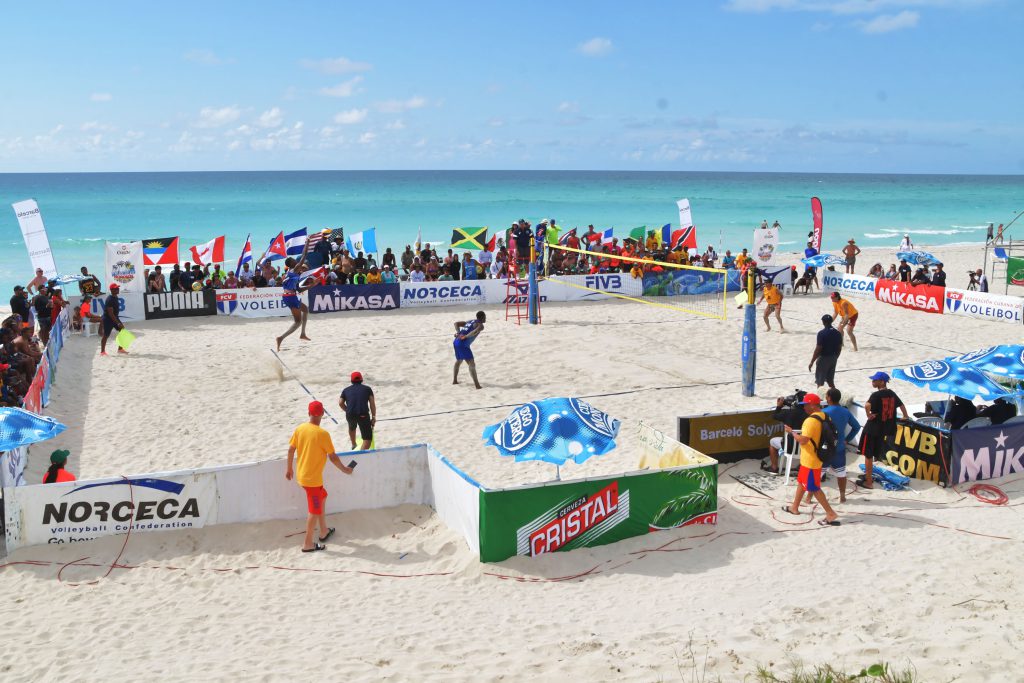 «I am excited to have beat our compatriots, who we respect because in such a short time they have significant results, it's wonderful», Lazaro expressed, who is shorter but skillful which combines with Daniel's extraordinary height.
Just like in last years' first time competing, Diaz and Alayo couldn't win in Varadero, but they claimed the bronze once again after dominating Mexicans Jorge Barajas and Gabriel Cruz 21-16 and 21-18 in 36 minutes .
Precisamente Barajas y Cruz cayeron en la otra semifinal frente a los norteños Field y Tucker en dos parciales por 2-0 (14-21, 19-21).
Fifth place went to Canadians Jake MacNeil and William Russell, who without setbacks defeated Dominicans Oscar Martínez and Francisco de Jesús Goris 2-0 (21-11, 21-15).
Full results of this phase are at Cuba 2023 NORCECA Beach Tour.