COSTA DEL SOL, El Salvador, June 27, 2023.- Juan Virgen and Miguel Sarabia of Mexico beat Ruben Mora and Jefferson Cascante 2-0 (21-10, 21-19) in the championship match of the Men's Beach Volleyball tournament of the XXIV Central American and Caribbean Games of San Salvador 2023.
This is the first gold medal for Mexico, and for Juan Virgen as well, who has two silver medals and one bronze; and he came here from losing the past edition of the Games in Barranquilla 2018 against Cuba.
In the final match, Mexico was completely dominant in the first set, where Nicaragua couldn't read Mexico's serves and both Virgen and Sarabia's attacks.
Mora and Cascante were stronger in the second set, battling every point, and fighting up to the end when a bad serve and a Mexican block stopped their intentions.
This is Nicaragua's first medal in Beach Volleyball at the CAC Games.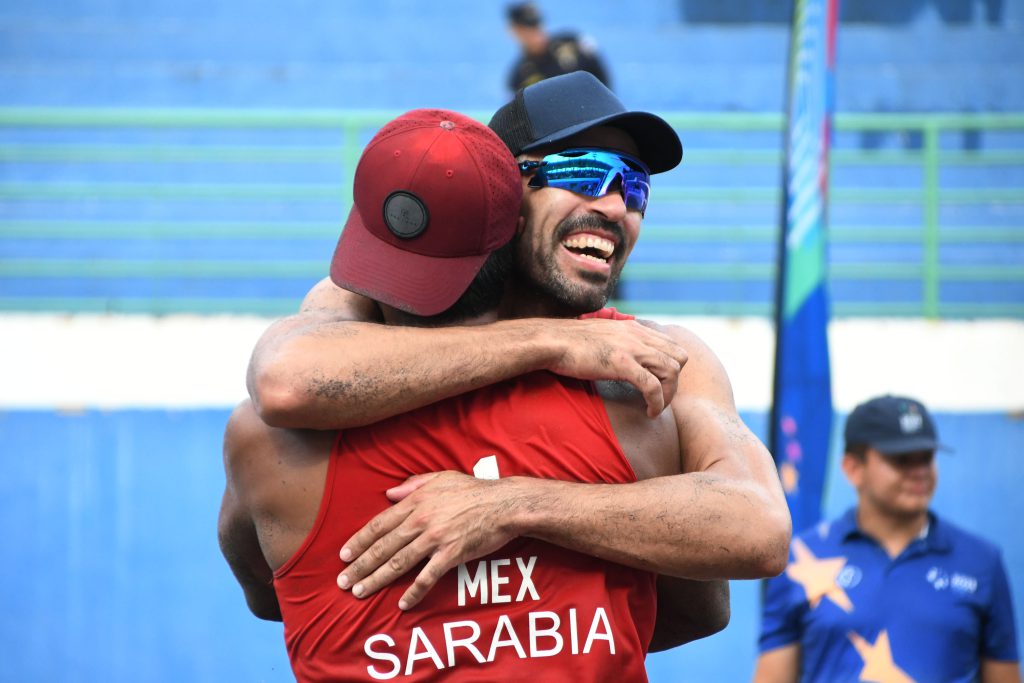 Juan Virgen said "the gold medal was missing and today we won it with Miguel. We are glad, we continue to make history for Mexico with our results and we want to thank all the people supporting us back home. I had two silver medals and one bronze and now winning a gold medal motivated me to continue to fight, continue our preparation for what lies ahead".
"Our goal was the gold medal; we had our minds sets for a long time" expressed Miguel Sarabia. "We are happy with the result. With Juan, we complement each other, my youth, and his experience. During the match I told him that he gave me confidence and that helps me grow and maybe I can help him to reach better results".
Noslen Diaz and Jorge Luis Alayo of Cuba won the bronze medal after beating Kevin Rodriguez and Josué Rivera  of Puerto Rico 2-0 (21-16, 21-14).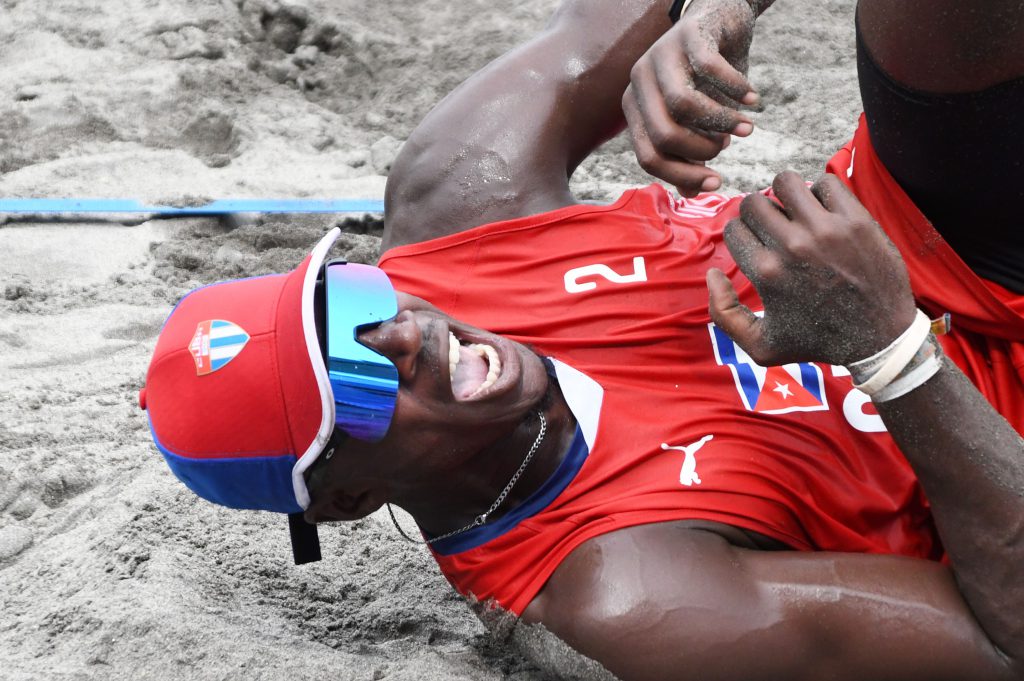 Tuesday's Results
7-8 .- CCS 2-0 CRC
5-6 .- COL 2-0 VEN
Bronze .- CUB 2-0 PUR 21-16, 21-14
Gold .- MEX 2-0 NCA 21-10, 21-19
Final Ranking
1.-MEX, 2.-NCA, 3.-CUB, 4.-PUR, 5.-COL, 6.- VEN, 7.-CCS, 8.-CRC, 9.-DOM, 10:-ESA, 11.-SKN, 12.-ISV, 13.-LCA, 14.-JAM, 15.-CAY, 16.-HAI, 17.-VIN, 18.-ANT, 19.-PAN, 20.-BIZ, 21.-TCI