POZA RICA, Mexico, November 12, 2023. – Honduras closed the NORCECA Boys' U17 Championship in eighth place over Suriname 3-1 (25-20, 20-25, 25-23, 25-22) on Saturday at the Miguel Hidalgo Gymnasium in Poza Rica, Mexico.
Honduras finished with a 1-4 record for position eight and Suriname 1-5 for position nine. In the preliminary round, Honduras had lost to Suriname in five sets.
Honduras was better in attacks (41-38) and in aces (7-3), while Suriname led in blocks (9-6). Honduras committed one error less than Suriname (40-41).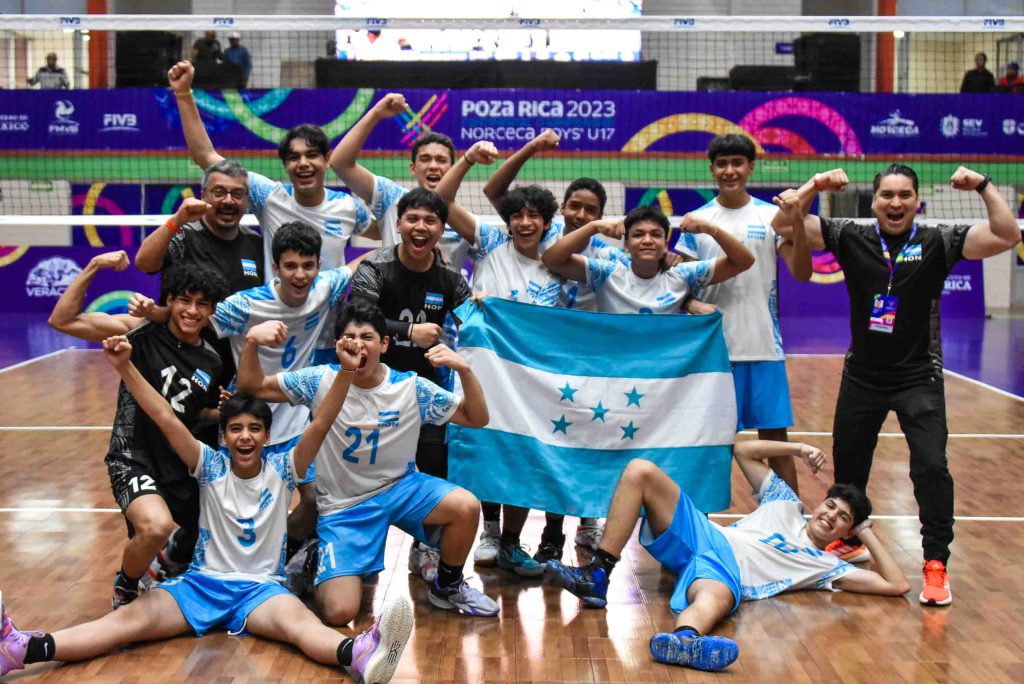 Honduras' team captain Saul Coca, was the top scorer of the match with 20 points on 17 attacks and 3 blocks, followed by the outside hitter Esdras Ramírez with 13 points.
Three players from Suriname scored double digits, led once again by opposite Javier Nasibdar with 14 points, and outside hitters Issaiah Olijfveld and Mathew Lie Ten with 13 and 11 points respectively.
After losing the first set, Suriname quickly took a 17-9 lead to tie the match, winning the second set, but Honduras wasn't surprised and managed to win the next two sets with advantages from the start.
Saul Coca, captain of Honduras, commented on the previous match against Suriname, "We were able to learn from our mistakes, we noticed that Suriname's high balls ended in touches, so we adjusted to defend better. We are happy to take the victory".
Roberto Benschop, captain of Suriname said "It was a fun tournament, a great learning experience for me and my team. The match could have gone better, I think compared to the previous one, we had too many mistakes".