POZA RICA, Mexico, November 12, 2023.- Cuba took the final berth for the 2024 FIVB World Championship winning the bronze medal 3-0 (25-11, 25-12, 25-22) over Costa Rica at the first edition of the NORCECA Boys' U17 Continental Championship on Sunday at Miguel Hidalgo Gymnasium in Poza Rica, Mexico.
Cuba finished the tournament with 3-2 record and qualified to the first edition of the Under-17 Boys' FIVB World Championship as one of the top three finishers. Costa Rica ends 3-3.
Cuba outperformed Costa Rica 45 to 27 in attacking points, 6 to 2 in points from blocks and 6-0 in aces. Cuba scored on 18 opponent errors and handed out 13.
Yosdani Medina led Cuba scoring 16 points on 13 kills, one block and two aces. Middle blocker Julio Acosta added 10 points and team captain Byron Herrera tallied 9.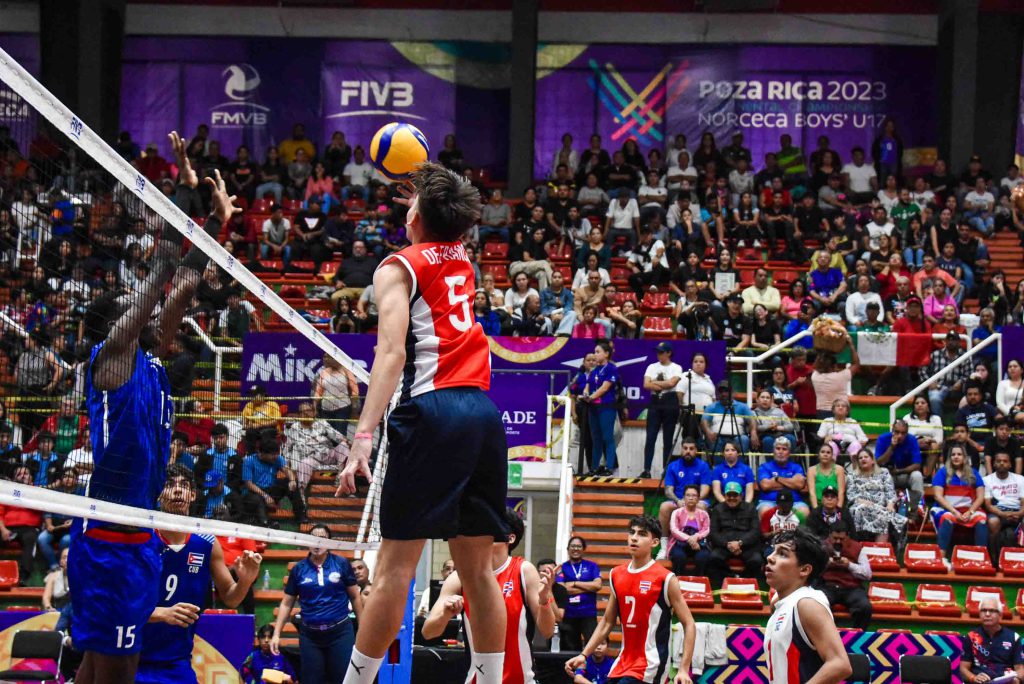 On Costa Rica's side, middle blocker Julian Soto De Franco led with 13 points, while opposite Ignacio Morales and middle blocker Derek Farley registered 6 points each.
The most contested set was the third, when Costa Rica trailed from a three-point deficit (19-22) on effective serves and Cuban errors for a close finish.
Byron Herrera Cuba's captain said "Costa Rica played good volleyball and so did we. We achieved our goal of qualifying to Worlds and we also wanted the gold medal, but it didn't happen; it will be next time".
Costa Rica's captain Gabriel Córdoba said "We gave our best during the tournament, we never were an easy opponent, this is a historic fourth place for Costa Rica. We need to collect more experience to win a medal in the future".