POZA RICA, Mexico, November 11, 2023.- Mexico beat Cuba 3-1 (22-25, 28-26, 27-25, 25-20) to play for the title of the first edition of the NORCECA Boys' U17 Championship at Miguel Hidalgo Gymnasium in Poza Rica, Mexico.
Mexico will face Puerto Rico in the gold medal match; both qualified to the 2024 FIVB World Championship. Cuba goes against Costa Rica for bronze and the last berth for Worlds according to FIVB regulations.
Mexico prevailed on points from serves 11-3 and scoring 31 points on Cuba's errors. Cuba held advantages in kills 52-48 and a slight 13-12 margin in blocks. Mexico gave away 28 points on unforced errors.
Opposite hitter Ricardo Gonzalez of Mexico scored a match-high of 22 points on 20 kills, one block and one ace. Outside hitters Emi Yanixan Diaz and Oskar Gonzalez contributed 17 and 15 points respectively. Diaz on 15 kills and two aces, and Gonzalez on 10 kills, two blocks and two aces.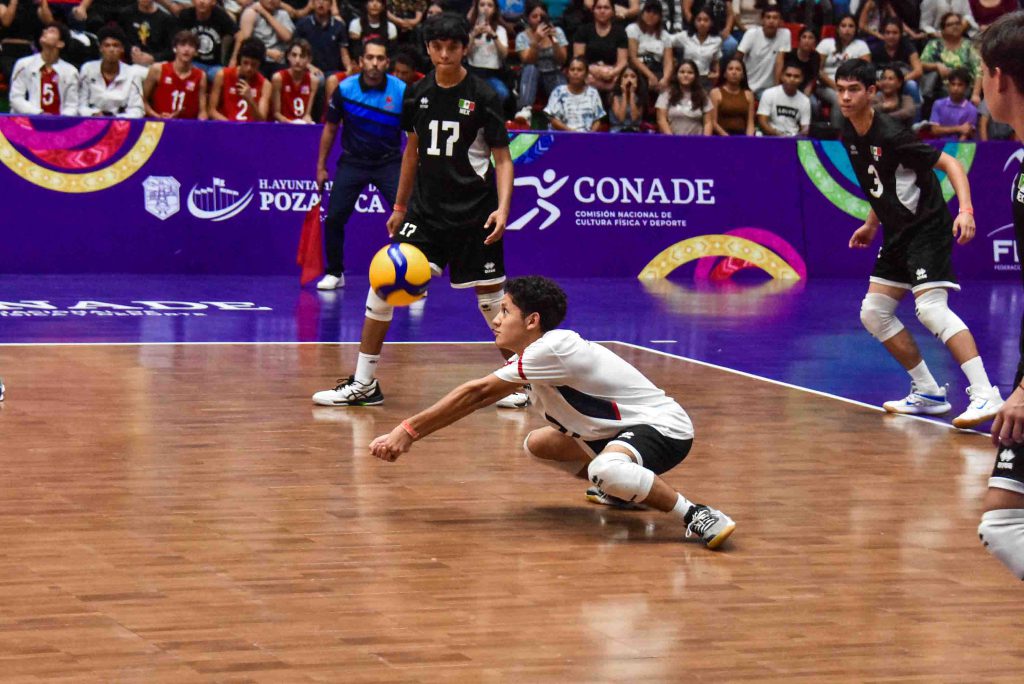 Cuba's top scorers were middle blocker Julio Acosta with 17 points on 11 kills, 5 blocks and one ace, captain Byron Herrera with 16 points on 13 kills and 3 blocks, and outside hitter Andy Marrero with 14 points.
Despite Mexico's efforts trailing on four points (16-21), Cuba won the first set benefiting from Mexico's errors, in addition to Marrero and Acosta attacks.
México won the second and third sets in a dramatic fashion. Closing set two on a kill by Emi Diaz and an ace by Tomás Villalobos; and the third set, after losing two set points, was sealed with a powerful attack from Oskar Gonzalez.
The teams tied at 12 in the fourth, but from there on, Mexico remained on top, closing on a service error from Cuba.
Mexico's coach, Denis Omar Rivera, said about the victory, "It was a nail-biting game. Mexico adjusted, pressured Cuba with the serves, and played with heart, which was the team's defining characteristic. The support from the fans was spectacular; it gave us goosebumps. We are very grateful for that".
Cuba's coach, Mario Izquierdo, expressed, "It was all about tactical errors; the team made a lot of mistakes in the tactical approach we had planned to face Mexico. Mexico knew how to exploit our weaknesses and secured the victory. Now we have to fight for the bronze and the berth for the  World Championship because there are only three slots available".