GUATEMALA CITY, Guatemala, March 17, 2023.- Hosts Guatemala downed Belize 3-0 (25-23, 25-16, 25-17) to battle against Nicaragua for fifth place of the NORCECA Boys U19 Pan American Cup.
Guatemala recovered from a four-point deficit (10-14) to start the first set and move on to control Belize the following sets. On the last day of the event, Guatemala plays against Nicaragua for fifth place and Belize faces Suriname for position seven.
The hosts held a 31-26 margin in attacks and Belize 6-4 in the blocking category; both teams scored one ace. Guatemala scored on 39 Belizean errors and handed out 23.
Guatemala's best attacker was middle blocker Sergio Paz with 14 points from 13 kills and one block.
Outside hitter Eleazar Mejia led Belize with a match-high of 19 points on 18 kills and one block.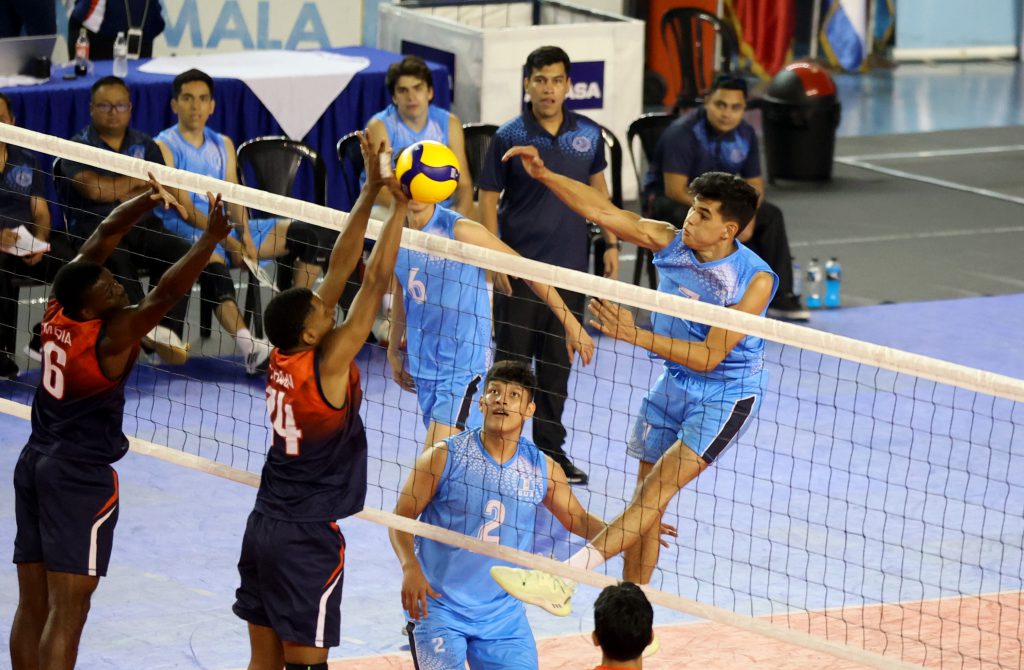 Sergio Paz, top scorer of Guatemala: "We got in cold; we had trouble to gain energy and passion which we are known for, little by little we did it and that helped us. Volleyball is a sport where energy is a crucial factor, even more than skills. We are sore and tired, but we will close with our all".
Daunte Gill, libero of Belize: "We tried our best, we could have done better in our execution and for next time we will come stronger than ever. For tomorrow we will try to focus, keep our head high and see what it brings".