GUATEMALA CITY, Guatemala, March 17, 2023.- Mexico outclassed Puerto Rico 3-0 (25-22, 25-14, 31-29) in semifinals to reach their second consecutive NORCECA U19 Pan American Cup finals in Guatemala.
Mexico managed to advance in the finals with a straight set win after a highly contested and exciting third set. Puerto Rico took on a one-one battle at the end, their effort wasn't enough to extend the actions further.
Mexico also beat Puerto Rico in last year's U19 Pan Am Cup semifinals here in Guatemala but in five sets.
Mexico finished with a 54-41 advantage in attacks, a 3-1 margin in aces and committed fewer errors (19-21). Puerto Rico held a slim 4-3 margin in blocks.
Outside hitter Ines Vargas scored an impressive 28 points (26 kills, one block, one ace) in Mexico's victory, while Brandon Ramirez contributed with 18 points (16 kills, one block, one ace).
Team captain Ramon Rosado led Puerto Rico's offense with 12 points all on kills.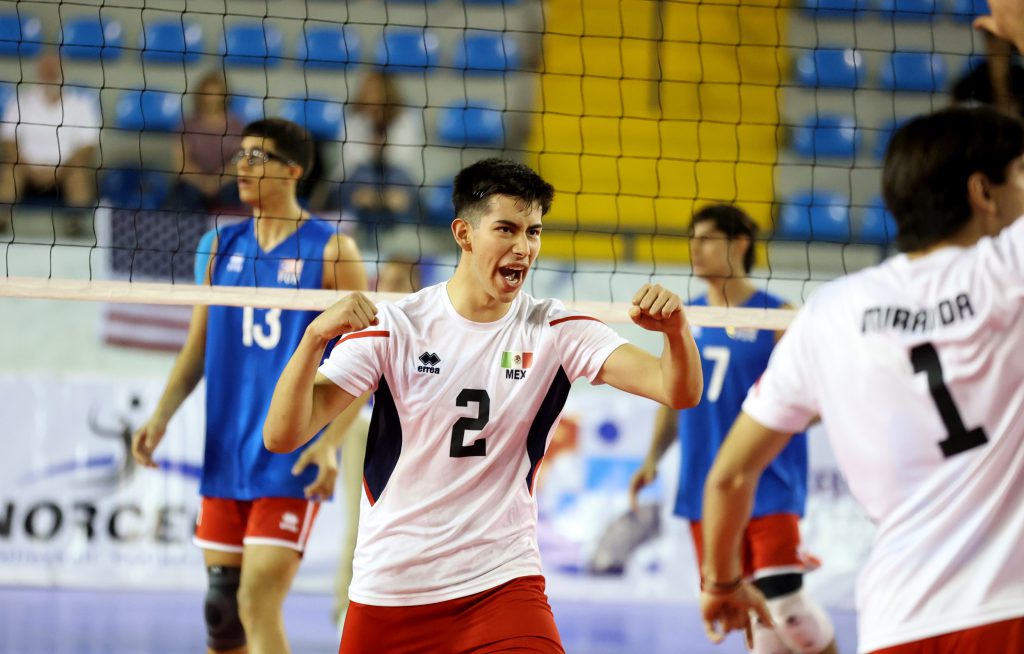 José Adame, captain of Mexico: "This was our goal, to play the final match. We were overconfident in the third set because the score was too low in the second and Puerto Rico took a good advantage, in the first two sets they were silent but in the third they had more energy".
Oscar Viña, head coach of Mexico: "It was a dramatic finish, but a strong win because it was only in three sets. The third set was close and from the start I told the boys not to relax because we still hadn't won, Puerto Rico almost won the set and who knows what would've happened. I am glad to reach the final once again".