EDMONTON, CANADA: Sept. 20, 2023:  Watch LIVE USA swept Puerto Rico 3-0 (25-17, 25-17, 25-11) today at the NORCECA Pan American Cup Men's Final Six, held September 19 to 24 at the Flair Airlines Hangar (Expo Centre), in Edmonton, Canada.
USA dominated in attacking 34-19, blocking 10-4, and serving 9-2, but lost one more point to errors compared with its opponent.
Outside hitter Jordan Ewert led all scoring with 14 points (six attack points, two blocks and six aces), followed by teammate opposite Camden Gianni at 13 points (10 attacks, a block and two aces).
Outside hitter Klistan Lawrence Vidal led Puerto Rico with eight points.
USA is undefeated at 3-0 in the round robin; while Puerto Rico is 0-3 and has yet to find a win here in Edmonton.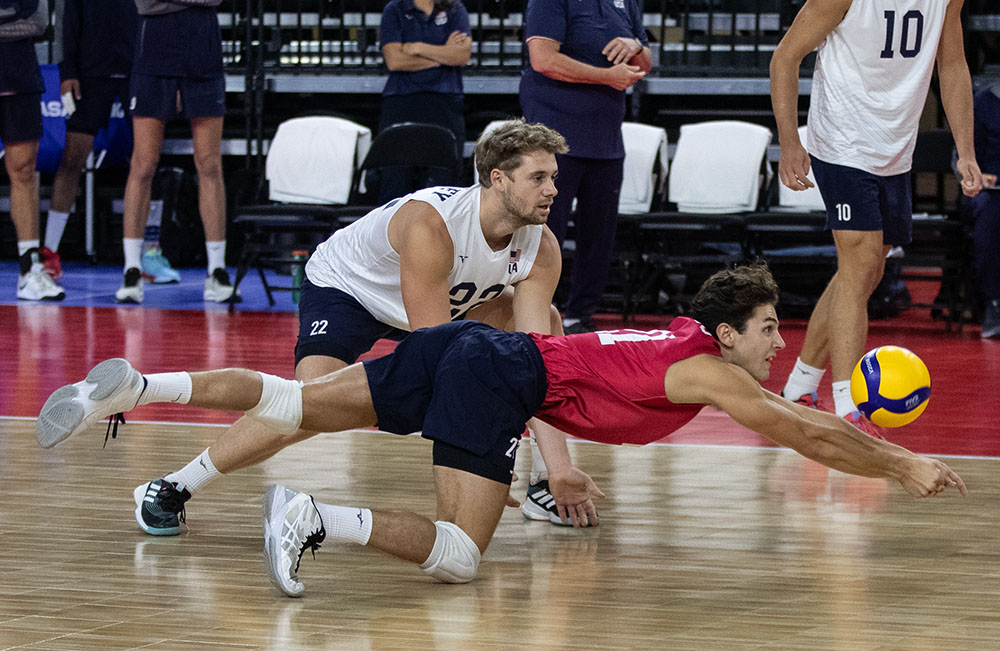 Camden Gianni, #10 USA player: "I thought the boys fought hard today; I think the whole mentality for this tournament is to take another step forward for the next day whether it's reading certain blocks or watching certain attackers or serving or passing. We've gone in with the mindset of getting one percent better each day and I think we've done a good job of that. I think Andy (head coach) does a good job with the scouting reports and preparing us for what we'll be seeing across the net."
Gerardo de Jesus Sanchez, head coach of Puerto Rico: "The United States team was very structured in their defensive system. They did not give us any opportunity. They served really well, and their blocking mark worked, making difficult for us to make points."