PONCE, PUERTO RICO, August 13, 2023.- Mexico defeated Canada, 3-1 (25-13, 21-25, 25-20, 25-23) this Sunday to claim the seventh position of the XX Senior Women's Volleyball Pan American Cup at the Juan "Pachín" Vicéns Auditorium in Ponce.
Canada was dominating the fourth set, 22-19, and Mexico made the final comeback to close the set, 25-23, and claimed victory on the last day of the tournament.
Mexico dominated Canada in all stats with 57-53 in attacks, 10-9 in blocks and 7-5 in aces.
The Mexican opposite Karen Rivera was the best scorer of the match with 27 points (23 attacks, 1 block and three aces); captain Jocelyn Urias with 17 points (10 kills, 7 blocks); and María Fernanda Rodríguez with 10 points in attacks. For Canada, Vicky Savard with 17 points (16 attacks, 1 block); Andrea Mitrovic with 17 points in attacks; and Sydney Grills with 13 points (7 attacks, 2 blocks, 4 aces).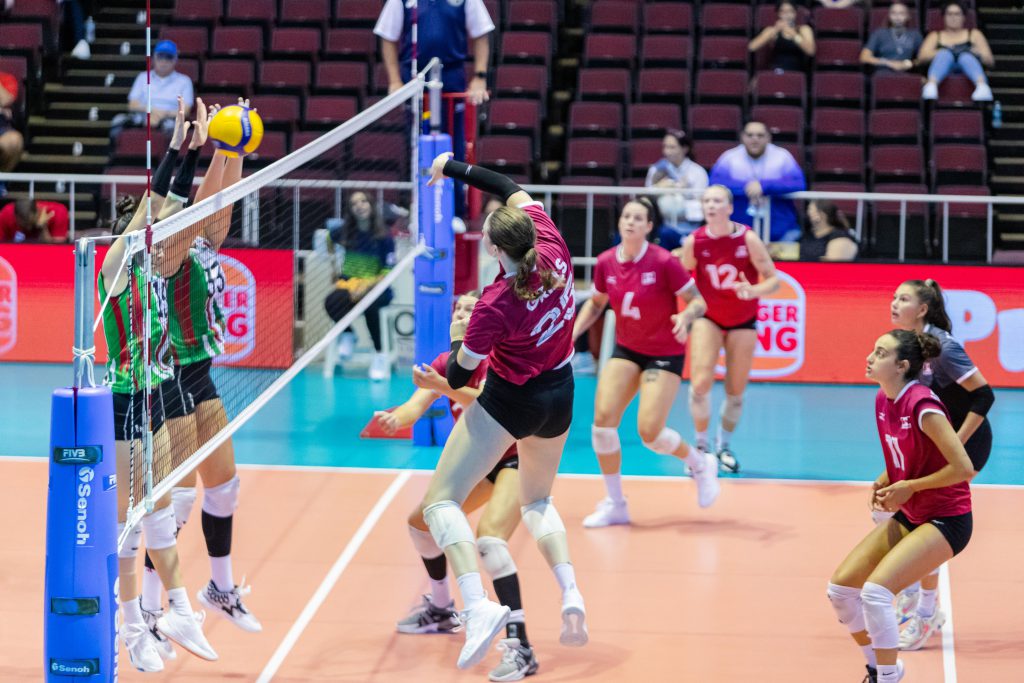 Nicola Negro, Coach of Mexico: "This was our final and happily we got seventh. We expected to be in a better position, but this was our end and we won. The tournament was very positive considering how we got to Ponce and how we have grown. We finished with 4-4 and with important victories against Puerto Rico and Canada. They are victories that give us morale and confidence. We hope to recover the cast and give some continuity to our work".
Karen Rivera, Best Scorer of Mexico: "We also thought we would close this tournament well because next week we will travel to the Dominican Republic (Final Six), so it is very important for the team's spirit. I am very happy, and I finish with a good taste in my mouth. Despite the past games, I think I finished in a good way. Happy to contribute to my team".
Shannon Winzer, Coach of Canada: "I still don't think we're really far, really close to our full potential. In this game, I thought when we could pass, we played well, and our passing broke down at the end of that fourth match when we were up 22-19, passing broke down and we lost the game. I think that's sort of been our story this whole tournament. We struggle to control that first contact and it's almost impossible to beat teams with our level of passing right now. So, our A team will get back together, we'll have our full squad for the continental NORCECA championship. This tournament was an opportunity for us to try and develop some young athletes and at the NORCECA we'll have our full team and we'll be looking to play for a gold medal there".