GUATEMALA CITY, Guatemala, March 17, 2023.- The United States will play in the NORCECA U19 Pan Am Cup gold medal match with a perfect record after defeating Costa Rica 3-0 (25-19, 25-19, 25-15) in Friday's semifinal in Guatemala.
United States will battle Mexico in the final for the second time in a row. The U.S. beat Mexico in last year's title match here in Guatemala. Costa Rica and Puerto Rico will play in the bronze medal match.
United States was successful with a 45-20 margin in attacks, 8-2 in blocks and 6-0 in serves, but they handed out 31 points from unforced errors while Costa Rica only allowed 16. This was the second occasion in the tournament that the U.S. beat Costa Rica.
Outside hitter Sterling Foley of USA led all scorers with 15 points on 14 kills and one block, joined by opposite hitter Finn Kearney with 11 points on 9 kills and two blocks.
Opposite hitter Yulius Brown of Costa Rica scored 11 points all on kills.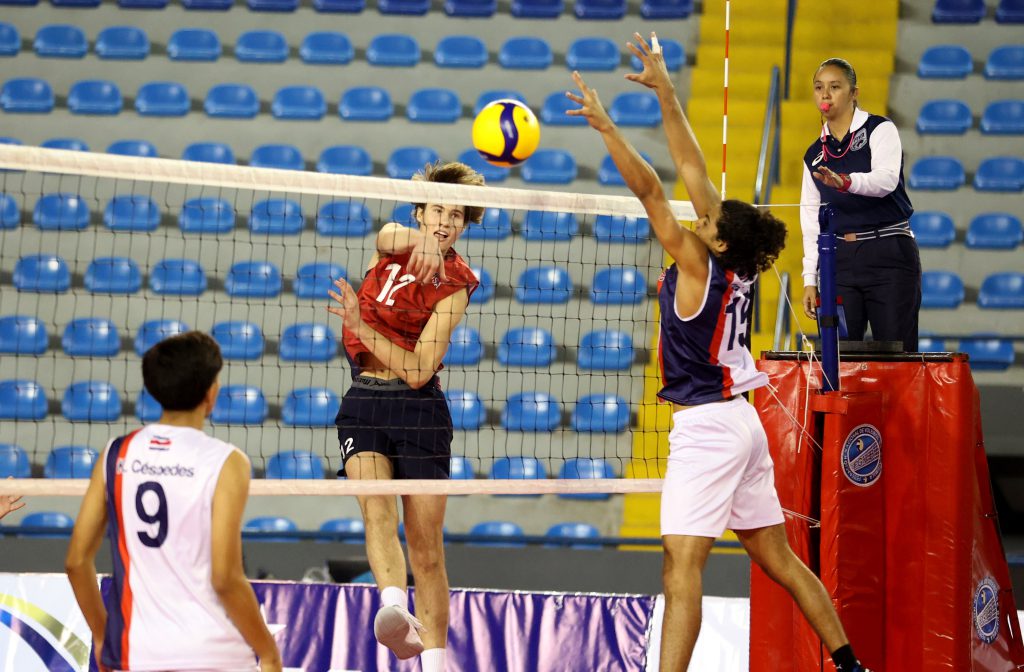 Tread Rosenthal, captain of United States: "We've played great the whole tournament and it feels great to be in the final match. Our team chemistry is great even with the limited time we have together. Mexico will bring a lot of energy tomorrow, but hopefully we'll take care of them doing a good job".
Yulius Brown, top scorer of Costa Rica: "Against such a powerful team like the USA I believe we did well in attacks, we failed some serves but we made our best effort. We are coming out strong for the bronze against Puerto Rico who had a different path than ours".