DURANGO, Mexico, June 10, 2023.- Mexico kept their undefeated mark with a straight set win over Dominican Republic 3-0 (25-21, 25-20, 25-20) on the second day of competition at the NORCECA Men's Final Four at Auditorio del Pueblo in Durango, Mexico.
Mexico and Puerto Rico will close the event on Sunday and with the current results, Mexico is only one set away from qualifying to the 2024 FIVB Challenger Cup (VCC).
In the first two sets the score reached 16 points even before Mexico could prevail and play a third set jumping to a six-point lead (20-14).
Mexico was better in kills (40-34) and aces (3-1); both teams finished with eight points from blocks. Mexico handed out 18 points on unforced errors and Dominican Republic 24.
The leading scorer of the match was opposite hitter Diego González of Mexico with 18 points on 16 attacks and two blocks. Outside hitter Josué López contributed with 13 points on 10 kills and two blocks for the Mexican win, as did Mauro Fuentes with 8 points.
Outside hitter Wilfrido Hernández was Dominican Republic's best scorer with 17 points on 14 kills and three blocks.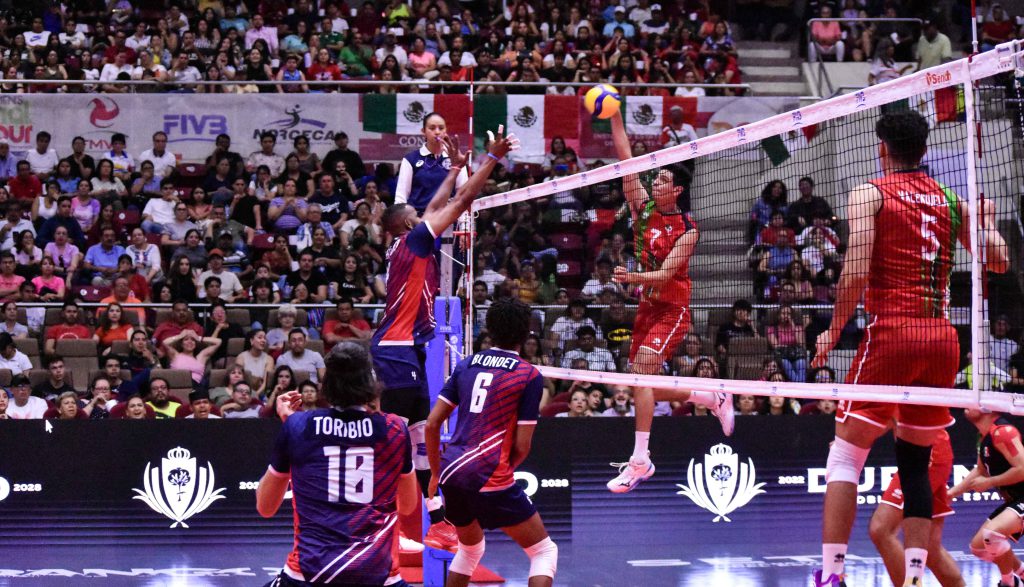 Mexican Diego González, the leading scorer of the match "Dominican Republic imposed their rhythm for moments and took us out of system. With patience we came out on top. Tomorrow, we want to win the gold medal, we are aware that Puerto Rico is not an easy opponent, so we will fight with our all".
"We lacked focus in the beginning, it's a big responsibility playing at home and even more for what we're fighting for" said Mexican coach Jorge Azair. "The guys were patient, determined and brave. I am glad for the job we've done, and we still have one match left".
From Dominican Republic, its top scorer Wilfrido Hernández said "despite the loss, we played well with a young team against an opponent like Mexico that battles strong. Today we used another line-up because we are preparing for future tournaments".
Head coach of Dominican Republic, Alexander Gutiérrez spoke about their goal "we want more depth in our team, everyone should play because we are preparing for the Central American Games. Yesterday we won and today we didn't, it's a learning process".