GUADALAJARA, Mexico, August 19, 2023 – Puerto Rico defeated Dominican Republic 3-1 (28-26, 25-20, 20-25, 25-10) to finish ninth place at the XVI Men's Pan American Volleyball Cup.
Klistan Lawrence led Puerto Rico's attackers with 22 points, Gregory Torres scored 15, and Omar Hoyos scored 14. For Dominican Republic, Henry Tapia with 24 points was the top scorer of the match. Wilfrido Hernández added 19 points and Moisés Ortiz 12 for the Dominican side.
Dominican Republic was better in attacks 59-53, but Puerto Rico led in blocks 9-5 and service points 5-3, capitalizing on 31 errors from their opponents compared to 23 of their own.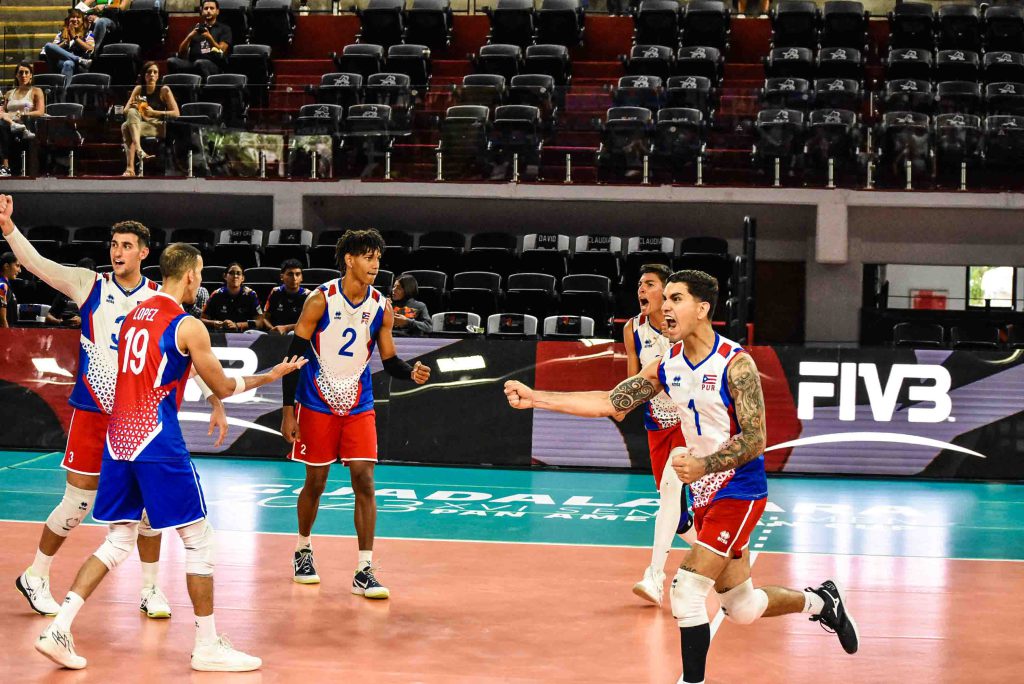 Oswald Antonetti, coach of Puerto Rico: "Dominican Republic is the Central American runner-up who defeated us a few weeks ago in the Central American Games, and I believe that we have gradually improved with this team. We didn't have preparation matches, and gaining some rhythm and level of play has helped us grow with this young group that can continue to develop and improve. Concentration and confidence are important for a young player, and that's where you see the result".
Klistan Lawrence, top scorer for Puerto Rico: "This victory is good, it was necessary, and we feel very good about it. It's my first time playing in this position, and for me, it's a positive aspect to be among the top scorers. I feel very good about that. Today, I was more focused and better connected with the setters, and that was important to achieve the victory".