EDMONTON, CANADA. Sept. 19, 2023: Canada managed to win its opener at the NORCECA Pan American Cup Men's Final Six, September 19 to 24 at the Flair Airlines Hangar at the Expo Centre, in Edmonton, Alberta.
It was Canada over Puerto Rico 3-1 (25-15, 25-20, 23-25, 25-20) on the first day of the round robin.
Canada led 55-43 in attack points; 11-8 in block points and a whopping 10-0 in service aces. However, Puerto Rico made fewer errors (29-22).
Isaac Heslinga of Canada led all scorers with 23 points. Klistan Lawrence Vidal led Puerto Rico with 16 points.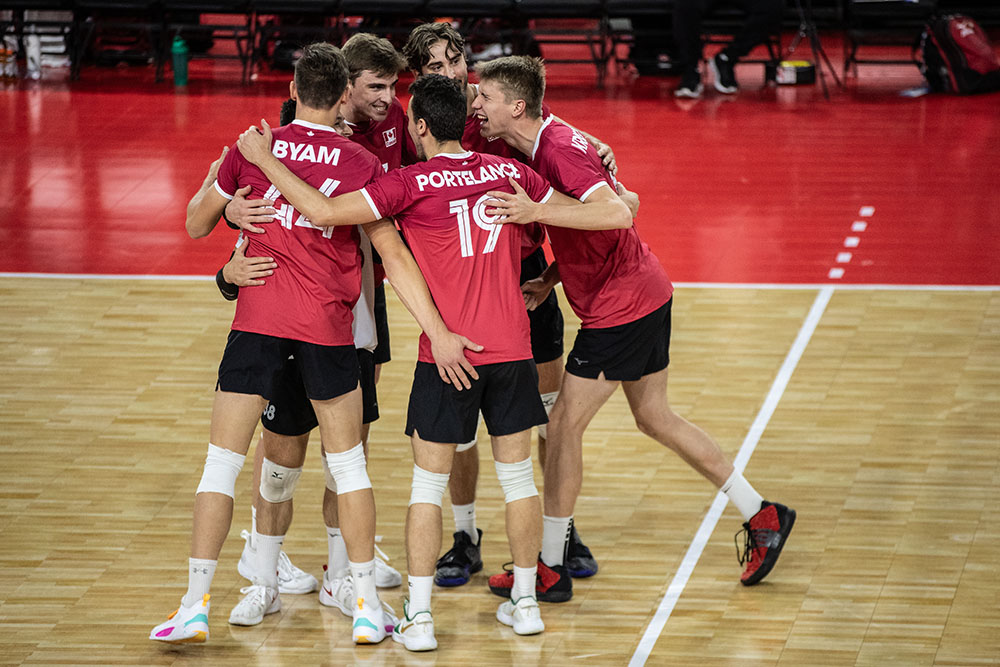 Dan Lewis, head coach of Canada: "I'm happy with the win, but our organization needs to be better. There were a couple of things we needed to do in terms of organization and we weren't able to execute that well and it opens the door for the opponent. This week we will just try to refine our execution and have discipline. At the international level, we have to be able to execute our plan well."
Gerardo De Jesus Sanchez, head coach of Puerto Rico: "This is a new group, made up of college students, and we've had very little training. Some of them are in school in the United States, and others play in professional leagues. For a first game, we performed quite well against a Canadian team that is well-trained."