September 20, 2023 – Canada secured their second victory in Pool A of the Women's Olympic Qualifier event this Wednesday by defeating China in a five-set thriller (28-26, 15-25, 25-23, 22-25, 17-15) held in Ningbo, China.
Live Matches on VolleyballWorld.tv
Kiera Van Ryk led Canada's attack with 26 points, supported by captain Alexa Gray, who contributed 23 points in attacks and one block. Her teammate, Emily Maglio, performed exceptionally at the net with 9 blocks, 10 points in attack, and one service point.
Canada now stands with a 2-2 record, while the Dominican Republic improved to three wins and one loss after defeating Mexico 3-0 (25-17, 27-25, 25-16). The Dominican offense was spearheaded by Gaila González with 14 points, followed by the central player, Eve Mejia, with seven, and Yonkaira Peña with six.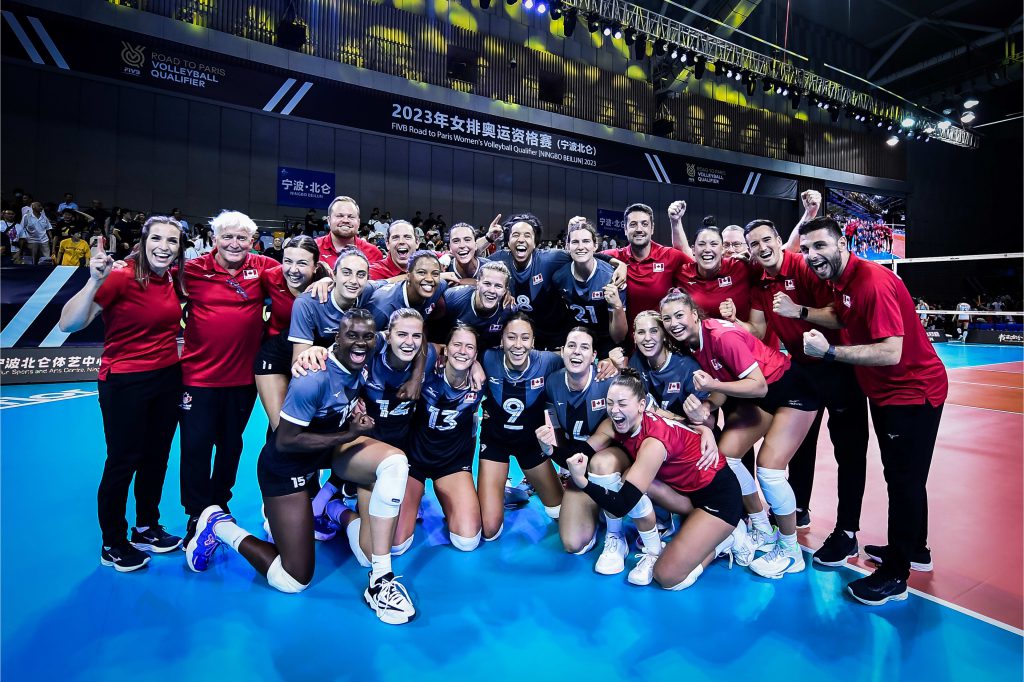 Dominicans will face Serbia on September 21, the only undefeated team in the pool. On September 22, Canada will take on Ukraine, and Mexico will play against the Czechia.
Meanwhile, in Pool C, taking place in Lodz, Poland, the United States remains undefeated with victories over Slovenia and Korea. The American team will play against Italy on September 21, with both teams holding a 4-0 record.
Jordan Thompson led the United States over Korea with 26 points, including 20 in attacks, 3 in blocks, and 3 service points. Kelsey Robinson contributed 13 points, while Jordan Larson and Dana Rettke each scored 12 points.
In Pool B, in Tokyo, Puerto Rico lost to Brazil 21-25, 15-25, and 9-25. Brittany Abercrombie was Puerto Rico's top scorer with 8 points, including 6 in attacks and 2 in blocks. Elaine Alondra Vázquez contributed 7 points from attacks.
Puerto Rico's next opponent is Argentina.
Follow the tournament at Volleyball Olympic Qualifying Tournament